1.  Markdown.css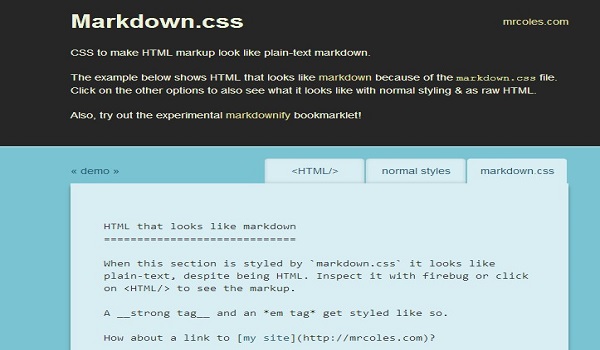 Markdown.CSS is the CSS to make HTML markup look like plain-text markdown.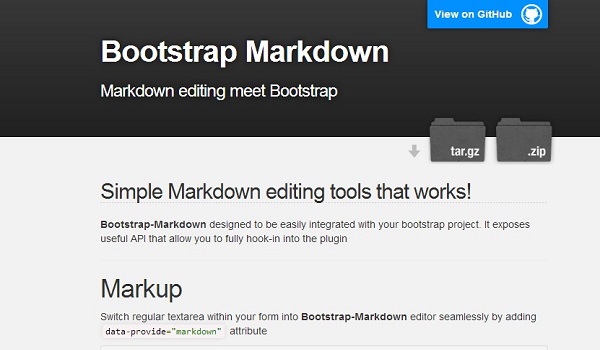 Bootstrap Markdown is the editing tool which is designed to be easily integrated with your bootstrap project. Bootstrap-Markdown panel could be easily extended to suit your own specific needs. You can just set additionalButtons param, with your own buttons group.
3.  Markitup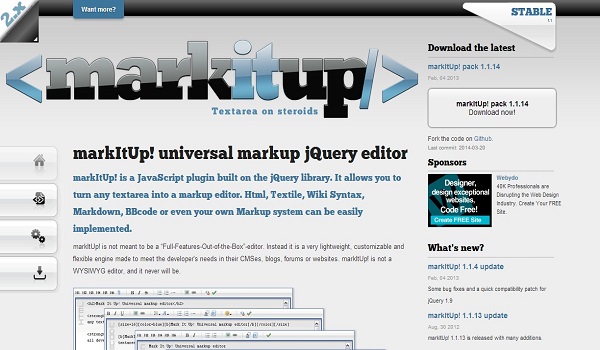 markItUp! is a lightweight, customizable and flexible JavaScript plugin built on the jQuery library. It is easy to use and you can easily integrate it in your existing or new web projects. Using CSS, you can skin the markItUp! editor to fit the look & feel of your application or website.
4.  Markable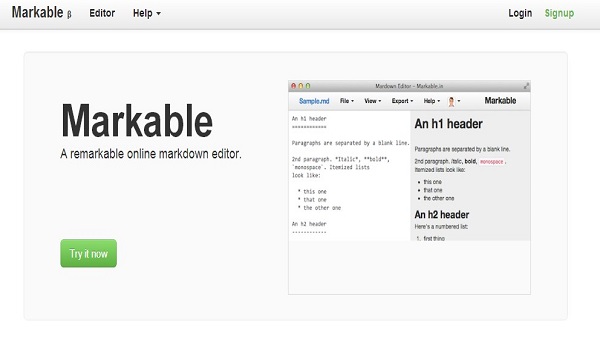 Markable is an online markdown editor tool that offers powerful editor, auto save your content facility, file Sharing, line preview, one click download etc. Markable.in also integrates with online storage service Dropbox saving your markdown file to Dropbox.
5.  Markdown Pad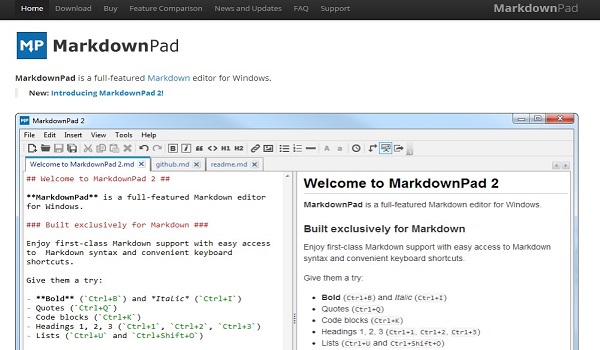 MarkdownPad is a full-featured Markdown editor for Windows. Markdown formatting can be applied (and removed) with handy keyboard shortcuts and toolbar buttons.You don't need to know anything about Markdown to use MarkdownPad!
6.  StackEdit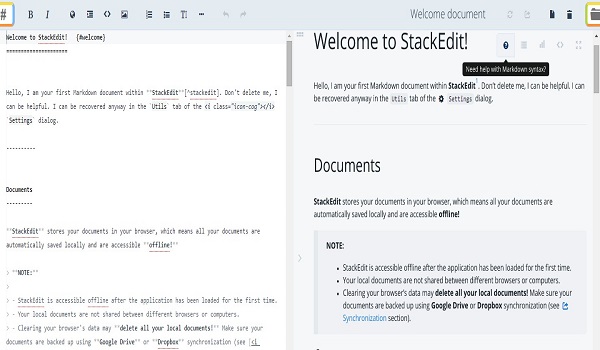 StackEdit is an open source Markdown editor which is based on PageDown, the library used by Stack Overflow. StackEdit  is capable of creating and managing multiple documents and they are stored in local storage.
7.  Mou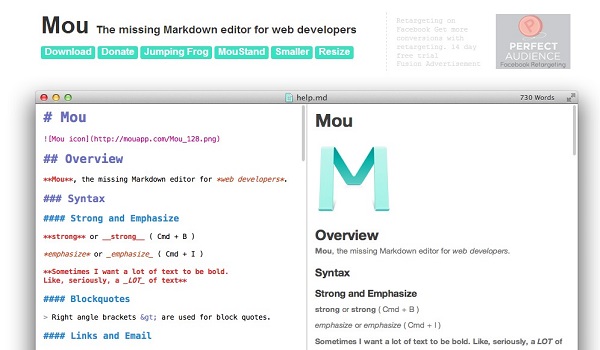 Mou is the Markdown editor for web developers which provides Syntax highlighting, live preview, sync scroll, fullscreen mode, auto save, powerful actions, auto pair, custom themes and CSS, HTML and PDF export and enhanced CJK support. Mou also features auto completion for English words.
8.  EpicEditor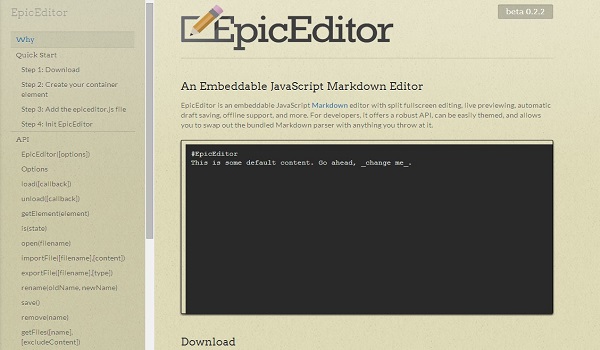 EpicEditor is an embeddable JavaScript Markdown editor that features split fullscreen editing, live previewing, automatic draft saving, offline support, and more. EpicEditor is easy to implement, you just need to addd the script and assets to your page and provide a target container and call load().
9. Markdown Live Editor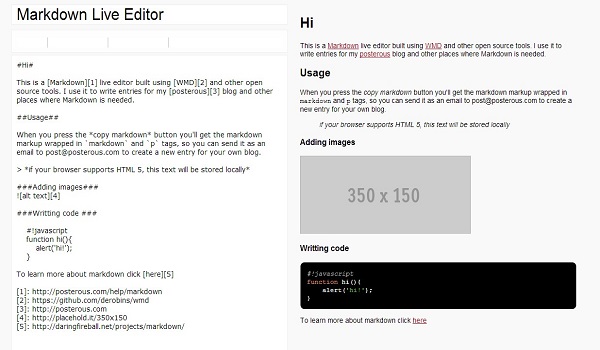 Markdown Live Editor is a minimal and simple editor built using WMD and other open source tools.