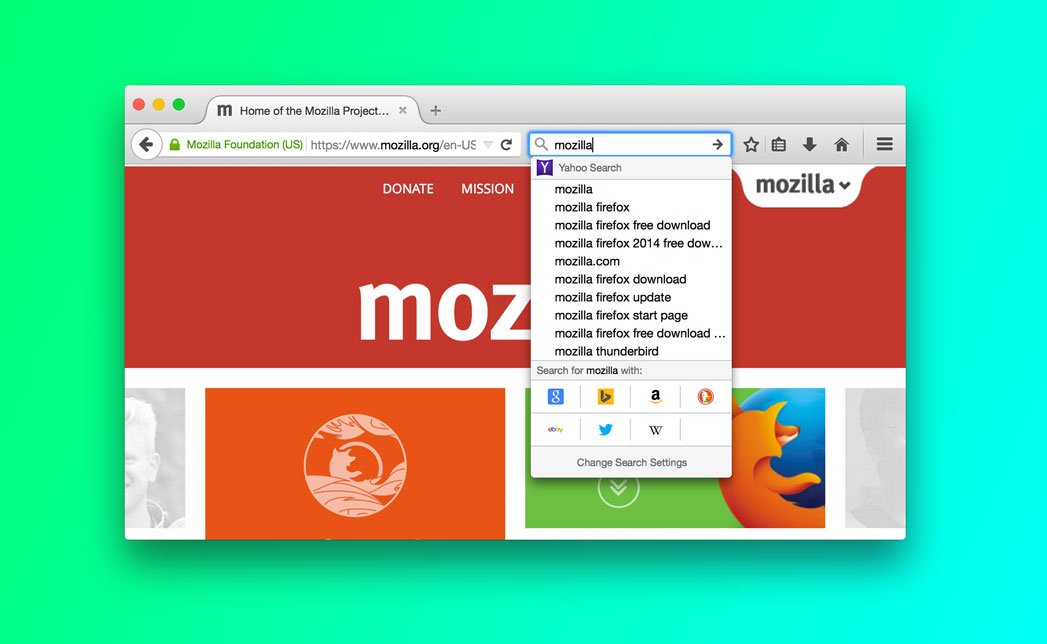 Recently Mozilla has announced that it is partnering with Yahoo to provide its default search engine in Firefox.
Firefox is making it easier for users to switch between the search engines. Whenever user will start typing any query or search phrase in the browser's search box, he will see a link to the search settings right underneath the suggestions. Firefox also features some built-in one-click search for Wikipedia, Amazon, Bing, Yahoo, DuckDuckGo, eBay and Twitter.
The company, Mozilla has announced about the future of search in Firefox in its blog, "When typing a search term into the Firefox search box, you will notice two new things: first, we improved the design of search suggestions to make them look a lot more organized. And second: there is an array of buttons below your search suggestions. These buttons allow you to find your search term directly on a specific site quickly and easily.
We are shipping Firefox with a set of pre-installed search engines that are tailored to your language. You can easily show and hide them in your search preferences.
But you shouldn't be limited to any default set we provide. That's why adding additional search engines is easy. Are you a web developer? Then how about adding MDN and Stack Overflow to your one click searches? Writing a paper and looking up synonyms every day? Add a dictionary site! Just click on the magnifying glass in the search field while on the site and select the search engine you'd like to add."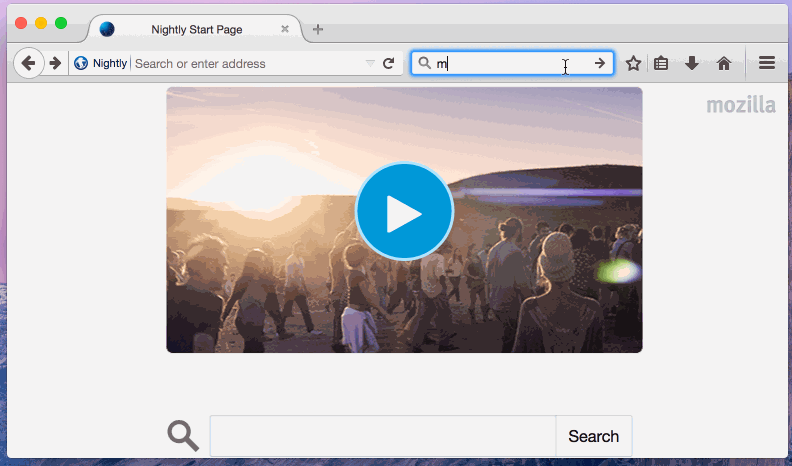 The deal between the two companies will start in December and is set to last five years, Yahoo said. The new interface will soon come to Firefox for you.