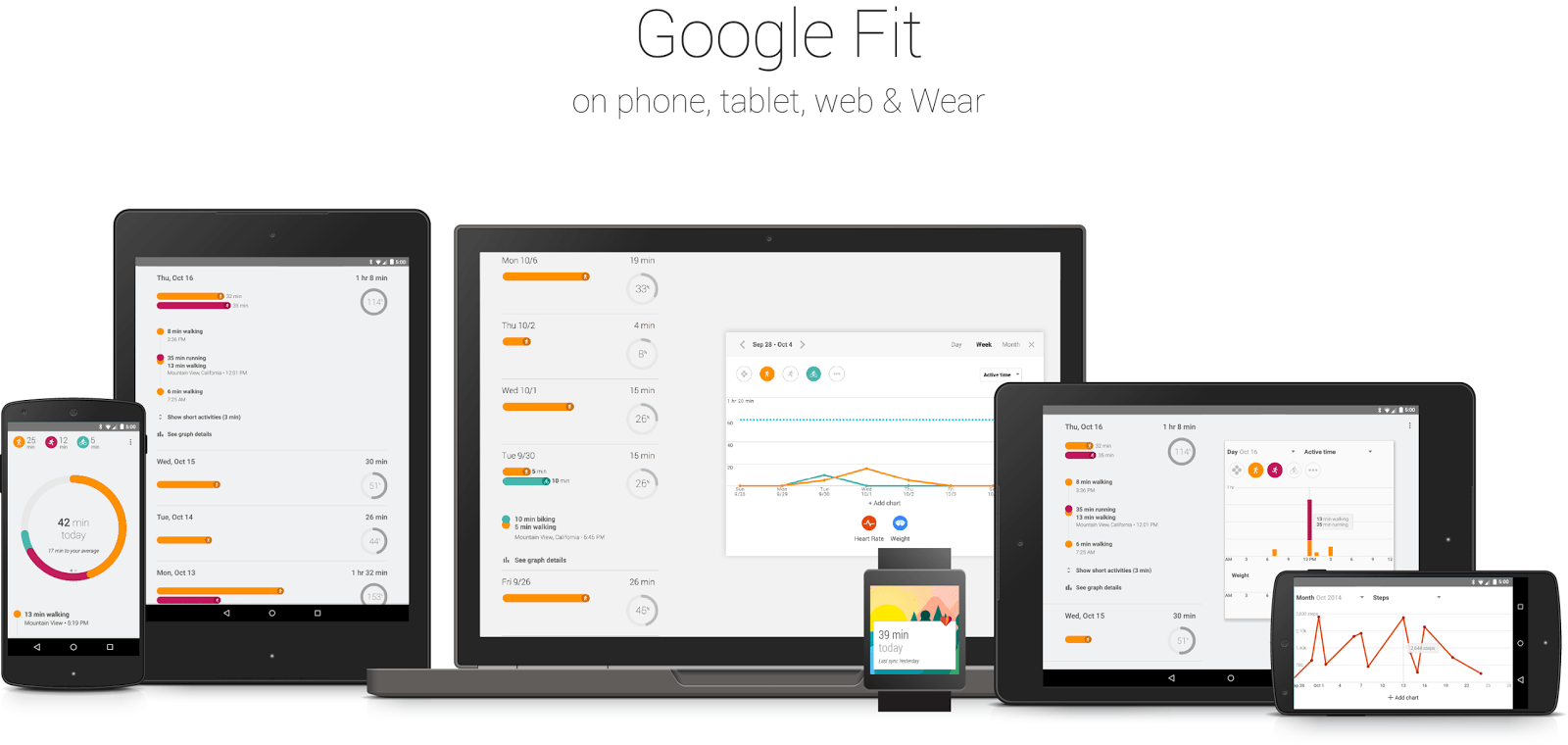 Google has launched the Fit App for android to help people track their fitness goals and store all the fitness and health related data in one place. The App is similar to Apple's Health.
Google Fit android app will capture all your movement including running, walking etc. throughout the day. The app will use the sensors which are already built on the android phone to detect the walking, biking and running.
"Google Fit uses sensors already built in to your Android phone to automatically detect walking, biking and running. And you can set and monitor your fitness goals based on your activity levels. It's a great tool to discover how active you are and check in on your progress as you work on your fitness goals. In fact, you can check in just about anywhere, including your phone, the web, tablet and Android Wear devices.", as stated on the Google blog, "You can also connect your favorite fitness devices and apps like Strava, Withings, Runtastic, Runkeeper and Noom Coach to Google Fit and we'll surface all of the relevant data in one spot, giving you a clear and complete view of your fitness. No need to check one app to see your weight and another to review a run – with Google Fit, that data will all be surfaced in one, simple place."
The Google Fit app works with all Android Wear devices, including the Moto 360, LG G Watch and the Samsung Gear Live. Moreover users can also capture the health and fitness data on their PC or tablet on the Google Fit website. It connects with third-party devices and apps like Strava, Noom Coach, Withings, Runtastic and Runkeeper to show you all of your fitness data in one place.
Google Fit is available for free download on Google Play Store here. It requires the devices running Android 4.0, Ice Cream Sandwich and above.