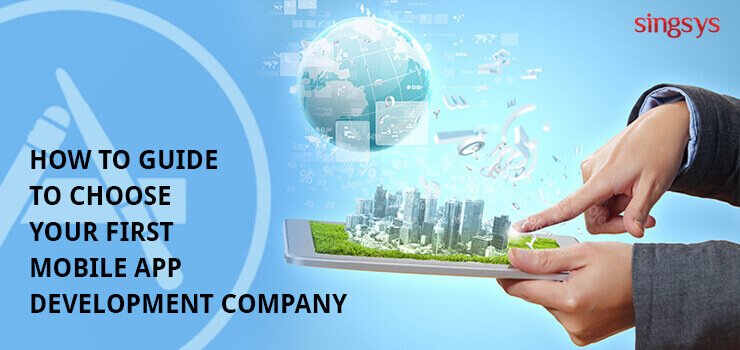 A mobile application in today's world is key to transform your business to highest level of user satisfaction as well as brand establishment. You might be a start-up , giant enterprise or mid size business but you will require an app that will multiply the productivity of your business.

After knowing the real potential of a mobile app it time to dig deep into what all decisive parameters are important to consider before getting a killer Mobile app developed. Most of us generally consider is the look and feel of application fully adaptable to your branding, will it be running both online and offline. I don't contradict these feature but simply sticking to these only criteria will be saturating your options.
2017 will witness 4.4 billion+ App users and in this scenario of high competition is the benchmark for user expectation regarding App quality equally high as well. One bad experience and your application wont be user's first choice sooner at least.
To ensure Glitch free Mobile Application consider the following key factors that are applicable your application irrespective of its niche.
1. Know your App
A lot many people who approach the mobile development companies have very vague or distorted idea of what all features they want in their app. I would recommend you to find answers of following before approaching developers:
-Primary goals of the app.
-How will app adapt to your business model.
-Necessary functionalities of the app.
-App interaction with other software.
In case your are struggling finding an answer to these questions don't worry, we at Singsys will discuss every bit of your idea and guide you step by step to implement them in your application. We will also provide you clear picture of what all will your app do and how would it will engage your target audience. It is highly importance that you and we both gather clear understanding project scope.
2. The Killer User Interface
Always focus on providing tailored UI to the your target audience. A clean and minimalist UI that is equally easy to use, You can have better user understanding through user-interface crowd testing. This is provide you an initial response as well as feedback from users in real time that would you let the flexibility to test your app among users of different geographic location.
3. Compatibility
When you will recreate variety of test scenarios in real time to know the works fine and what issues need to be fixed beforehand then it is highly likely that your app will work smooth on all devices available irrespective of their OS or screen size. crowd source app testing is an inexpensive solution to resolve the compatibility issue. it will also provide you information that will be let you decide how to improve app performances across multiple browsers, OS, and devices smartly
4. Scalability
An app with Killer UI and perfectly compatible across multiple devices is sure to gather attention sooner or late hence, will experience huge traffic. It is recommended to accommodate your target audience without app getting broken down. To ensure perfect experience irrespective of load that will build up on your app ask your mobile application development company to incorporate a design that can easily be scaled as per requirement in near future
5. Security
An app that meets authorization policies along with other security standards will pass security testing smoothly at once thereby, reducing any chance of data breach completely. Considering certificate testing will help you meet requirements of all necessary certificates set for device and apps compliance.
6. Update
Do not let your app be left behind an outdated app will not be able to engage user for long. As well as investing in additional testing for every upgrade is quite logical. Every update that reaches user should be confirmed first is it working glitch free in all OS versions. An update that is easy to install get maximum downloads.
Apart from above mentioned major parameter to solve any issue during development or before app launch i would reveal a few quick tips that are often underestimated like prefer a firm that has a record of delivering app on time. An inexpensive development cost might engage you but, remember often these decision make you pay in longer run when you have to maintain and upgrade your application
Looking forward to your respond to your queries and comment regarding an ideal Mobile Application development company for building perfect mobile application.
About Singsys Pte. Ltd. Singsys is a solution provider that believes user friendly and industry ready solution to engage customers and boost your brand online results from a set of certified developers, designers who are expert in optimized utilization of the available resources to align client's idea into a mobile application, web application or an E-commerce solution.
You might be interested in the following:
1. 5 tips to Enlarge Mobile Application Engagement
2. Mobile App Development Trends to Dominate in 2017
3.5 Best Programming Language to develop Mobile Application in 2017
4.Mobile UI design mistakes you can't afford