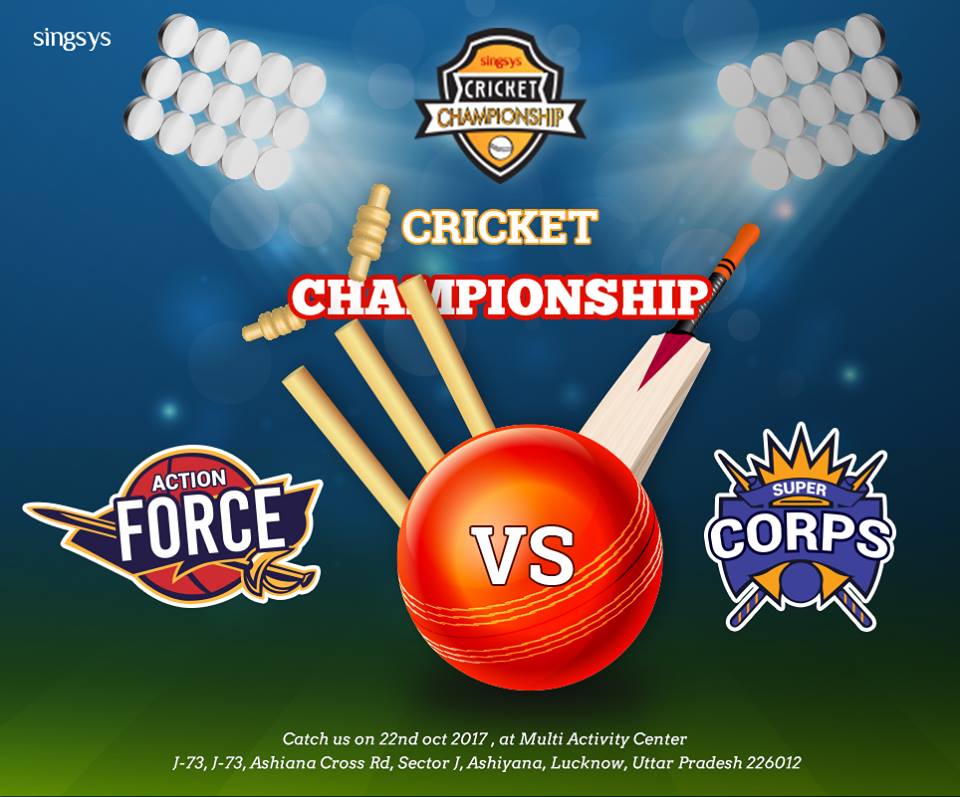 "All work no play makes Jack a dull boy" is complementary to modern times lifestyle.We do a lot of labour at the cost of our health. It is very essential to play games and have fun at work because it helps to inculcate not only sportsmanship but also throws away monotony from our daily work. It ensures good health which is important for a healthy brain to work.

Some benefits of introducing such activities at the workplace are as follows:
Ensures better fitness and health.

Improves team spirit and leadership qualities

Reduces Stress

Improves concentration

Boosts Communication skills
Not only these but sports, games and other activities at workplace attracts new talents and ensures overall development of employees which further defines the growth of the organisation.
Keeping all these benefits in mind, various IT companies start organising an activity for their employees, Following the same approach a mobile app development company named Singsys organised an employee friendly cricket match which was held at Multi Activity Centre at Ashiana in Lucknow. It was a one-day entertaining outdoor activity for its employees. There were two teams from Operations (Action Force) and Corporate (Super Corps) who played the cricket match.
It was a match that marked a new start towards good well-being, health and fitness.In spite of all odds like less experience, less practice due to the busy schedule, the first round of match ended in 79 runs in 15 overs at the cost of 9 wickets. This eye-catching experience for the spectators ended up in a victory for Action Force.
In a nutshell, we can draw out how important games, sports and other co-curricular activities are. These activities are becoming an integral part of the IT sector these days.
Moreover, we can draw some points out of this and they are as follows:
Sports help in employee engagement and motivation

It ensures emotional and mental well being of employees

Maintain a healthy work culture

Teach us to have a balanced lifestyle.

Increases work productivity

Destroys monotony

Makes employees in a good shape.
Lastly, it is just not a saying that "A merry heart doeth good like a medicine, but a broken spirit drieth the bones" but a truth to remember. So an employee must have a happy soul and heart to work with Healthy mind and body.