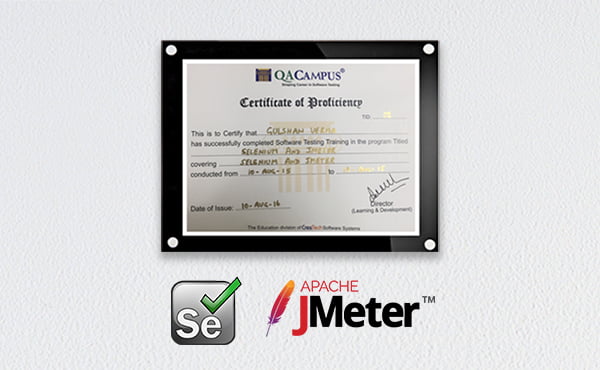 Singsysowns cheer and happiness for a gain which is mastered by the expertise of Selenium and JMeter in our team. We congratulate all 8 members Gulshan Verma, Sandeep Verma, Gaurav Jaiswal, Prateek Shukla, Sanjay Kumar Shukla, Vinay Pandey, Shubham Singh and Bharatraj BS to give strength to our team with their respective expertise.
The main motive behind this training program is to ensure high quality delivery to all of our clients. We think that this initiative definitely adds a milestone in our QA management. We appreciate the effort and dedication of our team members.

These tools and the experts help us to handle QA queries more effectively and our response time will definitely increase to these.