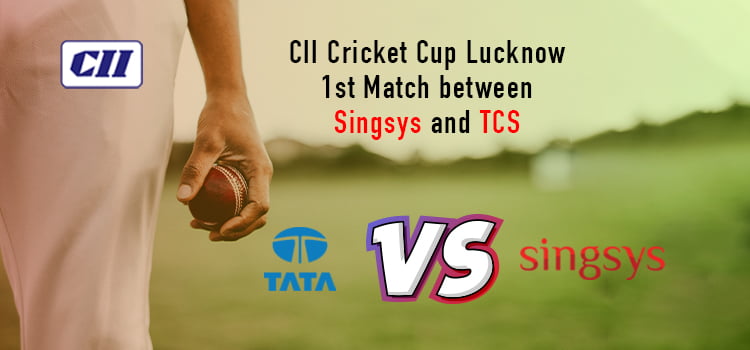 Singsys got the opportunity to participate in CII Corporate Cricket Cup Lucknow. Our team was full of enthusiasm and confidence to take up the challenge. The tournament was kicked off with first clash between TCS and Singsys on November 17, 2018 at SRM Ground Lucknow. CII Corporate Cricket Cup Lucknow is a 7 match series.
The enthusiasm of both team in cricket loving nation was evident with their rigorous practise session before the match.

The organisers did a great job by smoothly organising the tournament to ensure audience enjoy the match with full comfort. TCS skipper won the toss and their team to put up a huge total, but Singsys bowlers restricted them to a total of below 200 runs in 20 overs.

The best performance from TCS side was of 69 runs in 43 balls by Romil Pandey. Tushar Bisht of Singsys did an all-rounder performance by contributing with 20 runs and pushing 2 batsmen back to the pavilion. 
The match was fruitful as it allowed our employees to display their sportsmanship. Team Singsys is ready for any upcoming challenge in the tournament and will take on Indian Oil and SRM in forthcoming matches.
Our participation in corporate sports event is also beneficial in following manner
Good fitness level and ability to make right decision under pressure.

Lessening the stress levels.

Improved concentration and good communication level among employees.