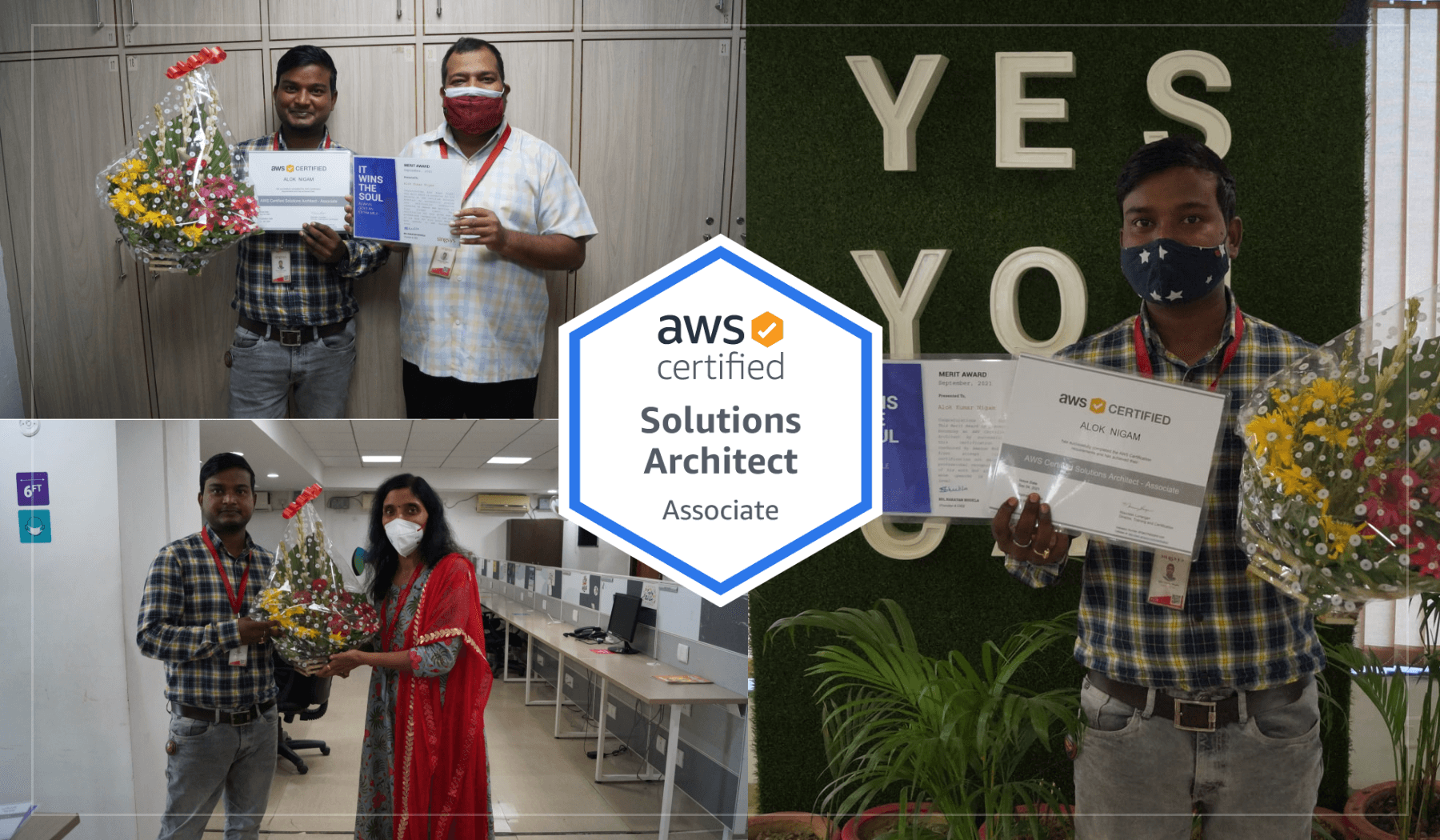 IT Experienced professional Cloud Engineer Alok Nigam at Singsys – has recently earned the highly regarded credential of 'AWS Certified Solution Architect- Associate'.
Substantiating the command and the Standard of professional Cloud Services at Singsys, Cloud Engineer Alok Nigam has recently been awarded the honorable 'AWS Certified Architect' certification.

An AWS Certified Architect has a thorough understanding of AWS hands-on experience with AWS technology, including using compute, networking, storage, and database AWS services as well as AWS deployment and management services. Understanding of the AWS Well-Architected Framework, AWS networking, security services, and the AWS global infrastructure.
The AWS Certification helps the organizations and employees to identify and develop knowledge with critical skills for implementing cloud initiatives. Earning AWS Certified Developer – Associate validates the ability to write and deploy cloud-based applications.
We Are delighted that Alok Nigam has become an AWS certified solution architect and is proud of having it on our System team. He realized the true spirit of precision, hard work, and the milestones to be achieved in completing this certification. AWS Certification stands for our consistent efforts to provide better, effective, and unparalleled Cloud AWS-based solutions", said Sri Narayan Shukla, CEO (Singsys Pte Ltd)
After experiencing a huge surge in demand for the AWS solution architect, Singsys plans to expand its team with professional AWS Solutions professionals.
The company always strives to stay in front of the competition by adopting a forward-looking strategy to continue to be at the forefront of the latest technology and provide sophisticated and the best results.