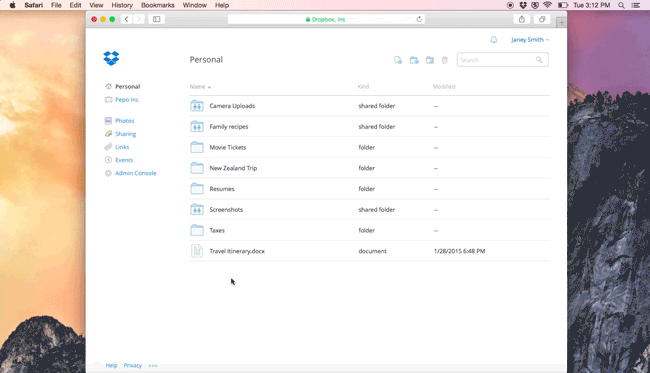 Now you can open files from Dropbox directly into your native desktop apps. This will allow you to save your file in the cloud, making it easier for you to access files from anywhere.
Dropbox has announced this in its official blog, "We're all about making your life simpler — and it starts with being able to get to the files you need, when and where you need them. Over the past few months, we've been working on one technically challenging but very important aspect of that mission: making the web browser and desktop work better together. Specifically, we wanted to give you a simple, fast, and delightful way to get a file from the browser to the desktop, especially when that file starts as a Dropbox web preview or shared link.
Over the next few weeks, you'll start seeing an "Open" button when you preview a file on the web that already lives in the Dropbox folder on your computer. That button will open the file immediately in its native application. For example, if someone sends you a link to a Microsoft Word document that lives in one of your shared folders, you can view it in your browser first, and then click "Open" to instantly edit it in the Microsoft Word program on your desktop."
If someone links you in any document, you can take the preview of the document and click on the new "Open" button to edit that document file in the native desktop app. You can also edit the document and once the edits are done, the file will automatically sync back up to the original. This update will be rolling out to all the users automatically in the next few weeks and you can download the latest version of the Dropbox desktop application here to enable the feature right now.