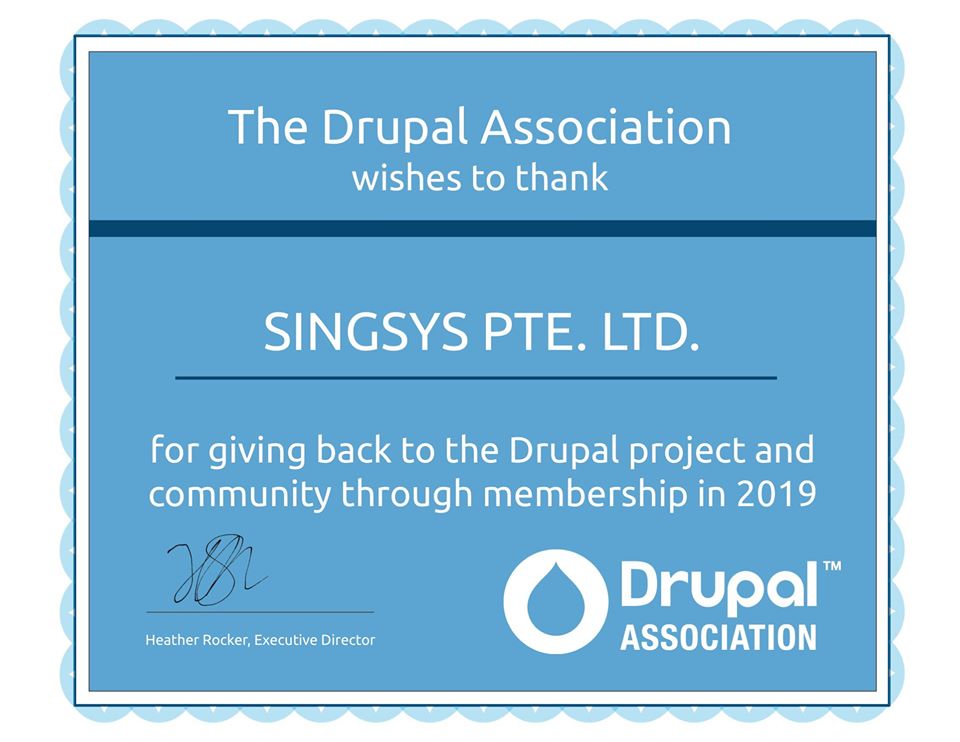 A warm welcoming conquered to Singsys for unveiling new frontiers with Drupal by being a proud collaborator & contributor.
Singsys, has proudly joined Drupal Association as an Organizational Member to foster and support the Drupal open source community with its unparalleled expertise.
"We look frontiers upon scaling the Drupal expertise to the worldwide spectrum promising our unwavering support to powering the world on open source essentially with Drupal." proclaims Sri Narayan Shukla (CEO, Singsys Pte. Ltd.)
Upon strategizing web onto new scalabilities, Singsys is enthusiastic to join in the global anthem of attaining new security enabling with its yet to be released Drupal9 version.
Singsys bears the testimony of having built several small and large-sized web applications using Drupal core as well as by creating customized modules for the Drupal business theme. Having backed up by the skilled and experienced pool of Drupal experts, the organization has internationally acclaimed expertise with major project deliveries to Fortune 500 clients worldwide.
Amongst our prominent works includes proud IT deliverable for ST Aerospace (Singapore) and one of the biggest web projects for Drupal migration services for a global Nuclear Research Organization. Significant other comprises drupal applications for NAeL – Naini Aerospace Limited, Ministry of Defence(Govt. of India) and Shoptiq (by Singtel).