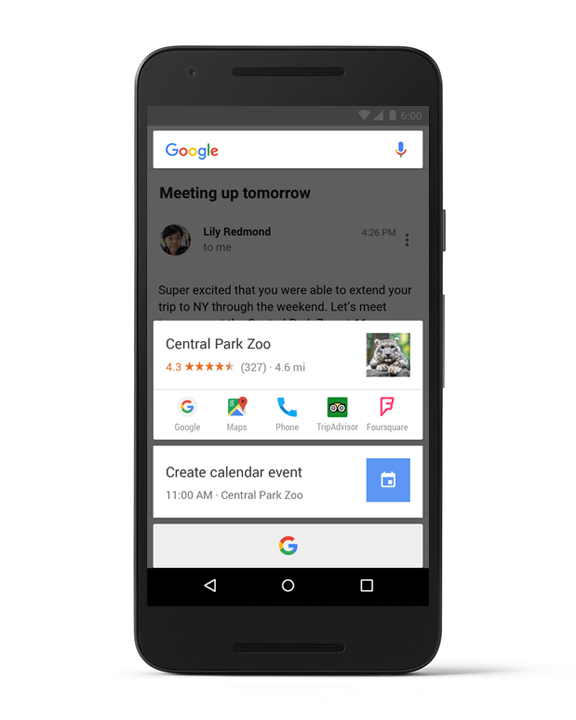 Google has started rolling out latest version of its mobile operating system, Android 6.0 Marshmallow to Nexus 5, Nexus 6, Nexus 7 (2013), Nexus 7 (2013, Mobile), Nexus 9, Nexus 9 (LTE), and Nexus Player.
The company has announced the launch in its blog, "Today we're starting to roll out Android 6.0 Marshmallow to Nexus users. Of course, the new Nexus 5X and 6P will ship with Android 6.0, straight from the factory. Android Marshmallow is the sweetest, smartest Android version yet: Now on Tap serves up assistance when you need it, battery-smart features keep your device going longer, and new app permissions give you even more control. "
Guys what you are waiting for!! If you have Nexus 5, Nexus 6, Nexus 9, Nexus 7 (2013) or a Nexus Player, get ready to receive notification in coming days.
What's new in Android 6.0 Marshmallow?
1. Assistance in the moment
With Marshmallow, get assistance with what you require whatever app you're throughout. 'Now on Tap' is a unique feature of Android 6.0 which promptly pull up relevant information, assisting you to have your work done. Suppose you get an email to meet with your friend at the central Mall, then Just tap and hold on the home button, and 'Now on Tap' feature will help you by providing links to information about the mall etc.
2. Simplified security with your fingerprint
In Devices with Fingerprint sensor feature enable, Android Marshmallow gives you another approach to secure your gadget. On Marshmallow, your fingerprint is the guard to opening your gadget, approving transaction in the Google Play Store and signing into 3rd party apps.
Visit Android Official Blog to know more about Android M.