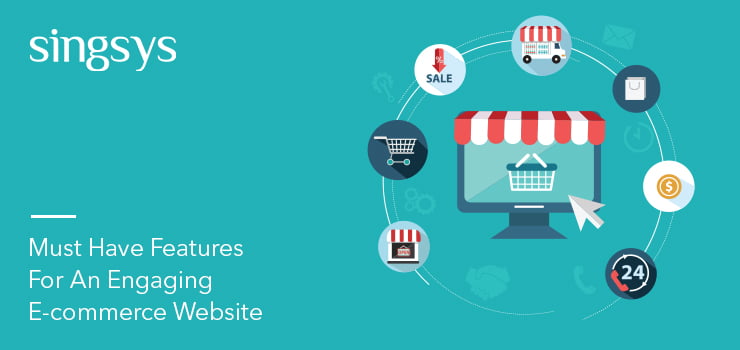 In today's digital scenario the domain of E-commerce has widespread impact and accordingly accepted by the users. IT is better, accurate and more comfortable than the traditional manner of personal selling a product or promoting a service. Big corporates find it very feasible to get a customized online store built to showcase their products globally in a better connected world.
Many prominent players have marked their online presence in the field of E-commerce. Now it is very competitive to grow a space for you to start and establish a new E-commerce store online. Let's look at some of the important features that must be present in an E-commerce store, hence, it will highlight your online business and boost your sale. Lets look at few yet important features of any engaging Ecommerce store
Product illustration
Unlike physical store a user can't feel or touch the product present online. This is thus important to showcase your product in best possible manner to increase the chance of sales.
Hassle Free Payment Options
Shopping cart abandonment is cause of concern for many E-commerce store owner. The reason is obvious no user is interested in answering unnecessary questions it is thus, beneficial to limit your question asked to gather user details to few basic ones only. Sticking to fraud proof way of online transaction will boost user's confidence to buy product from your web site. This will reduce the shopping cart abandonment rate and increase the sales.
Security Assurance
Security is always a crucial dimension of any process same goes with E-commerce. An online store that can guarantee its users it is secure to share critical information like credit card details or any other important information. A secured website is represented with "https" at the starting of its URL, which is more or less the hallmark of every safe site out there in Cyberspace.
Social media presence
 Almost every user who browses web own a social media account and a majority of them are active on them quite frequently. The huge abundant amount of  traffic present on social media like Facebook, Pinterest, Twitter and other can be channelized into  fruitful traffic for your website. All you need share your product and services over social media on the right platform with right users.
At last I would I like to conclude that though there are many parameters to determine crucial feature of an E-commerce site, but above mentioned characteristics when imbibed into an
E-commerce
website will turn a usual E-commerce site into an Excellent E-commerce site.