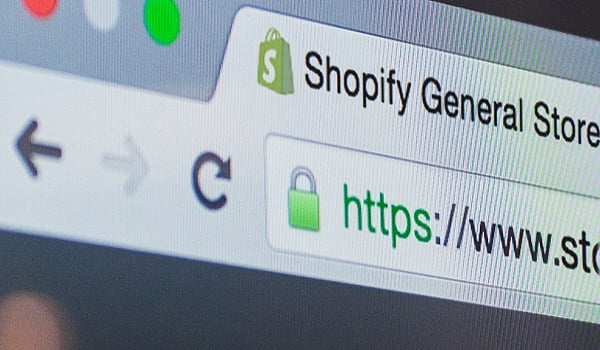 Shopify has recently announced that its going to make all its stores fully SSL encrypted. SSL encryption is a trusted way to make secure a user's personal information during the payment transaction. Traditionally, SSL encryption has been going on for 20 years in online stores as common practice. But, now web standards are changing and it is recommended that each page, content and data in your website should be secured under SSL.
There are about 200,000+ online stores powered by Shopify can be accessed using SSL encryption. This initiative will not only ensure that no data could be intercepted when it goes over the network, it will help e-mechants also in building more customer trust. This is the one of the best thing for ecommerce industry in 2016
Its really a big task and to make it possible, as a solution shopify has issued and set up SSL certificates for every Shopify store merchants (existing and existing or future Shopify merchants) at absolutely free of cost. They can easily encrypt their online store simply by clicking Activate SSL certificates" in their Shopify account. Once after activating, all traffic will be redirected from HTTP to encrypted HTTPS.

Shopper visits store for first time, they will look for cues that tell them it's safe to buy. The most powerful indicator that a shopper can trust on store is the padlock icon. Padlock icon appears when a online store is fully encrypted, and shopper look for it whether they are on stores checkout page or not.
Big game is that padlock is not only for shoppers, Google want it. Google made it clear that encrypting your website is good for SEO and this one fact could lead to a boost in shop's SERP.