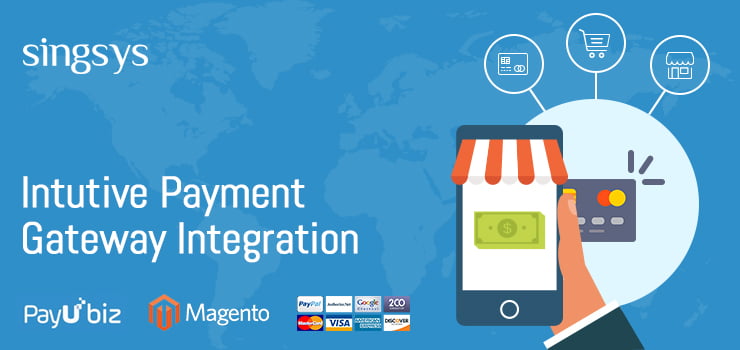 One very critical aspect to consider that  ensure a secured online payment system is an appropriate payment gateway. If you're planning to use Magento payment gateway, Our India specific PayUBiz Payment Gateway is an excellent option to go for. It is designed to process credit card data securely between the customer and the merchant as well as between merchant and the payment processor.
It has been designed such that time required for funds generation from buyers will be  minimum possible thereby, boosting the transaction speed. This Payment Gateway will not only allow buyers to define their favorite payment channels, but also enable them to secure their payment pertaining credentials in PayUBiz account. This will ease in doing the secure and hassle free payment with a single click.
Users registered on PayUbiz account can easily access their entire transaction history across various online stores. An interesting feature of our PayUBiz Payment Gateway is users can sort the items bought on various parameters like as date, transaction status or cost to get an analytical view of their purchasing habits.
Important Features
It supports net banking option with multiple banks associated with it.
Supports payment through Payu Money account.
Supports payment through American Express ezeClick.
Supports payment by EMI with multiple associated bank's option.
Allows payment through many types of wallets which are associated with PayUbiz.
Creating a payment order (with discounts included).
Easy to install via Magento® Connect Manager.
Supports multiple credit and debit cards.
It also supports payment through debit cards using ATM pin.
This module is designed keeping in mind requirements of all user types. Apart from the basic functionality of a payment gateway various wallet payment mode are provided by this extension. Currency conversion is also possible with this payment gateway.