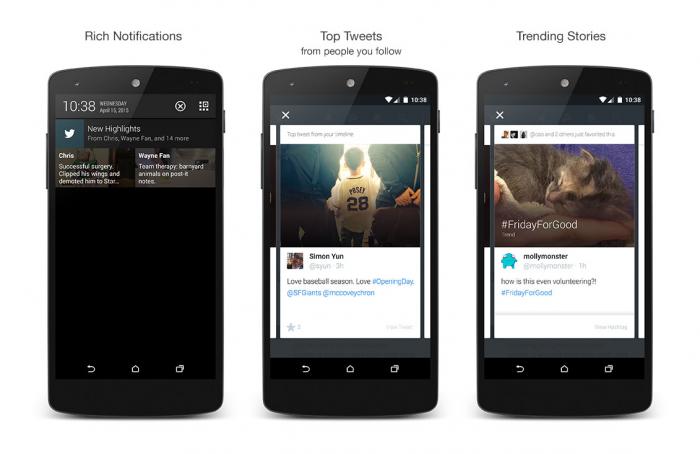 Twitter has unveiled a new tool 'Highlights' for Android, which shows the summary of the best tweets you missed. It will show some of the best tweets of the day directly to user's phone.
Twitter says about 'Highlights' in its blog, "Highlights, a fast and simple summary of Twitter, lets you catch up quickly on the best stuff that is most relevant to you. To create your Highlights, we look at things like the accounts and conversations that are popular among people you follow, Tweets from people you're closely tied to, topics and events that are trending in your area or within your network, and people that are popular or trending among people you follow. When you opt in to receiving Highlights, you will get a notification on your phone up to twice daily letting you know your Highlights are ready. When you open the notification, you'll go directly into the Twitter app where your Highlights will be displayed in a new interface. View them all by swiping through from right to left. When you've reached the last Highlight, another swipe puts you directly into your home timeline."
Introducing Highlights. Get the best of Twitter every day, sent to your Android device: https://t.co/9ZUWgX9lcC pic.twitter.com/sYuu7YUO4D

— Twitter (@twitter) April 23, 2015
In the Highlights section of the app, you will get the tweets notification twice a day you have missed. Here you can browse the popular and most trending tweets from people you know or follow. Android users can turn on the Highlights feature by going to their notification settings in the app. Once you have finished reading the tweets from your Highlights section you can return back to the main feed area again. Twitter says it is launching Highlights first on Android, but it will consider other platforms later on.