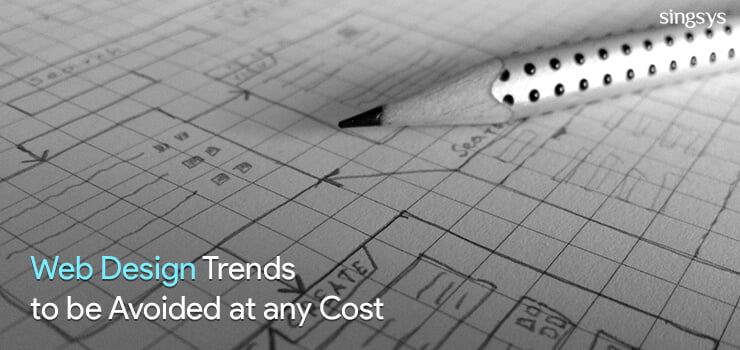 Designers love to embrace trending Web designs and that should be done in order to outpace their competitor and lead the ever increasing competition. Majority of these trends that tends to affect web design are from niche like fashion, entertainment, lifestyle, music and technology. But, an important parameter that is often overlooked by designers when they follow trends blindly is determining details regarding usability.
Let us dig deeper to unravel a complete bunch of trends that were once popular but currently need to be avoid at all cost.
1.Background Music
 Most of the time user visit a website to gather or search for some crucial information and when they hear some random music played in the background. They find it quite irritating which turns into very frustrating when they  are working on multiple tabs and find it hard to recognize which site or tab is playing the music. Playing multimedia on your website is god choice but also making them listen to the background music is no more appreciated and should be avoided.
 2. Annoying pop-ups
Image credit:hongkiat.com
Pop-up window are always an annoying and is very outdated marketing tactic. popup purpose might differ like maximum focus on building there e-mail address database or their intention is to redirect users to all new website. Very few of them are likely to be instructional or information. In my personal experience as  a user i find messages like "No, I don't want more Traffic" ,  "No, I don't want to be healthy" or something like "I don't want a better job" pretty insulting and the first one quite offensive also. Basically such remarks tend  to reduce the value of the website and eventually users hardly revisit such websites ultimately drowning the traffic of users that too abruptly.
3-Parallex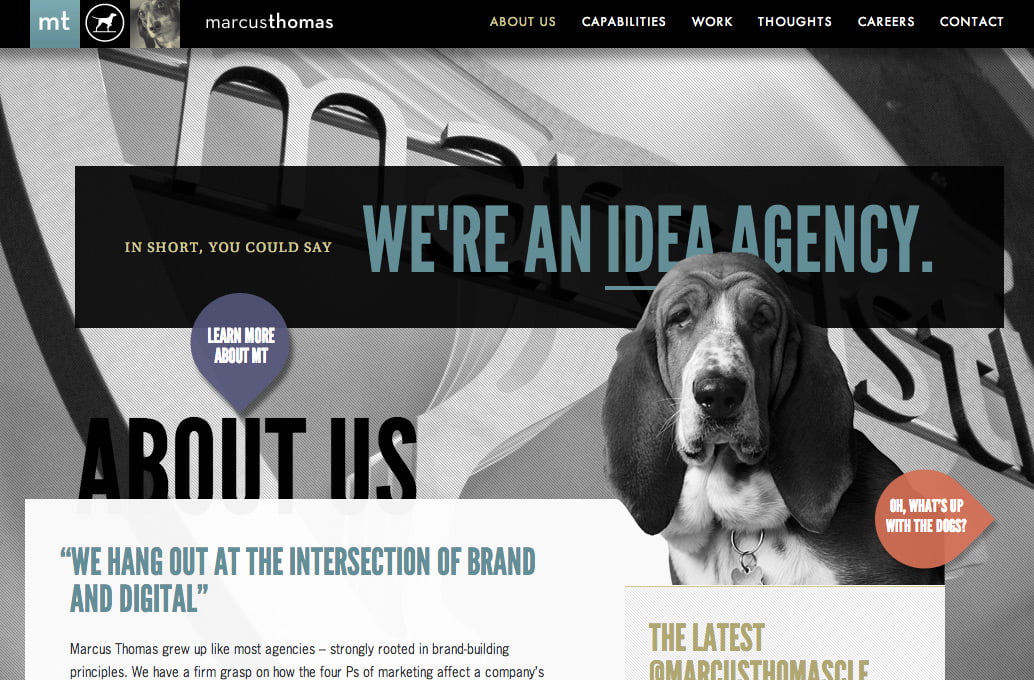 Image credit: hongkiat.com
Parallax websites are no doubt visually appealing hence hold an important place when it comes to boost engagement. These types  of websites were at some point of time very unique due to their appealing approach to the user. Now it is everywhere. Parallax websites are perfect choice for introduction of a service or product but when a huge amount of text is required to explain your vision or idea parallax wont be right  choice. Also it is not user friendly when user need to scroll down for few seconds in order to reach bottom. These websites seem to be heavy in terms of file loading so users with limited internet bandwidth will not be delighted.
 3.Content Clutter
If a quick look on your website looks like a large collection of links text and a lot of navigation buttons all converting at some point on the webpage without any specific purpose. Lack of white space between lines and low resolution images are present in plenty. cluttered content will never be appreciated by any website visitor as well it will result in loss of target audience abruptly.
  How to unclutter the Website:
 A white background .
 More space between two lines.
Use on better fonts and bullet lists to enable important information be easily fetched to user.
 4. Long Load Time
 If the website load that slow which allows user sufficient time to take a short break then it is obvious that your competitor will have more traffic  than you. new visitor will surely have very bad impression even if your slow page load time couldn't turn off your regular visitors . As soon as they  see the spinning wheel it will urge them to quit the site and move to better option. This is not healthy from website ranking point of view as  increase in bounce rate will tell google to list down website in SERPs.
 Tips to decrease page load time
Hosting media files on a content delivery network
a caching plugin( if using WordPress)
Remove unnecessary javascript and CSS
Compress the images with WP Smush.it
Compress the website with gzip
Looking forward for your comment and query regarding what are your view in respect to trends that need to be stopped and boost website performance and user satisfaction.
About Singsys Pte. Ltd. Singsys is a solution provider that offer user friendly solution on cutting edge technologies  to engage customers and boost your brand online results from a set of certified developers, designers who prefer optimized utilization of the available resources to align client's idea  with their skillset to reflect it into a  mobile application, web application or an E-commerce solution.