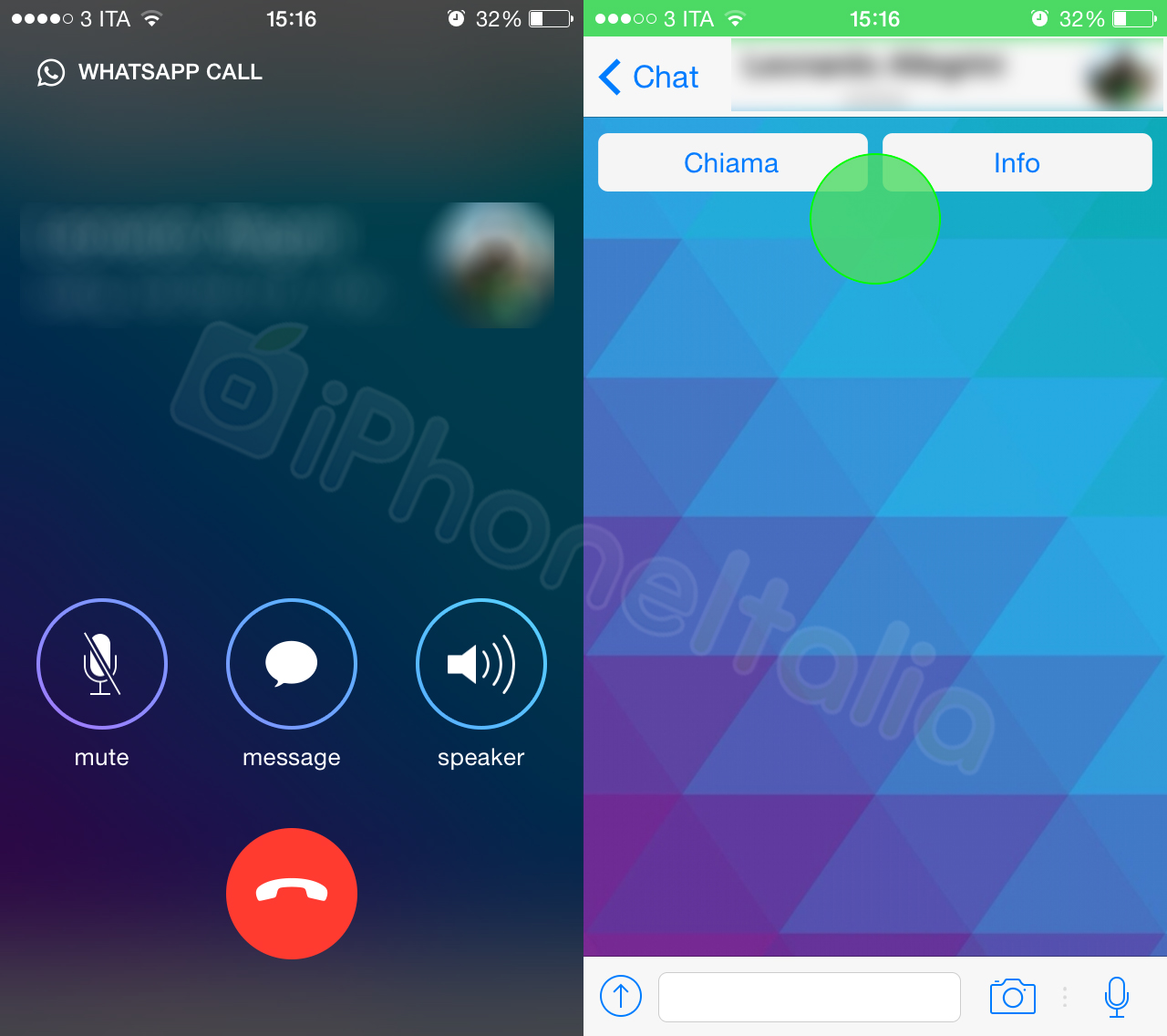 Image: iPhoneItalia
The most popular messaging app, WhatsApp earlier has announced to introduce a voice calling feature for its users across different platforms to do voice calling with their friends and other contacts.
WhatsApp co founder and CEO Jan Koum, has announced this during a presentation at Mobile World Congress and now we have the leaked images of WhatsApp Voice Calling Feature. The images were released by the blog iPhoneItalia which went viral on web.
The leaked image of WhatsApp Voice Calling Feature depicts a beta version of WhatsApp for iPhone with a new interface for making calls. The voice calling feature will allow its users to make voice calls with their smartphones over cellular or Wi-Fi connections and will keep the closed ones in touch with each other breaking the distance barrier between them.
The screenshots leaked reveals a calling screen with four buttons to mute the current call, switch to a text messaging, direct the call through the device's speaker, and cut the call. At the top of the display is the contact's name, photo, and phone number. Finally, a camera button has also been added just above the keyboard to allow users to take a quick photo or video while texting.
The new feature will more like a telephone call than a voicemail. The new feature is expected to be available on Google's Android and Apple's iOS operating systems first before coming to Windows Phone and BlackBerrys later in this year.