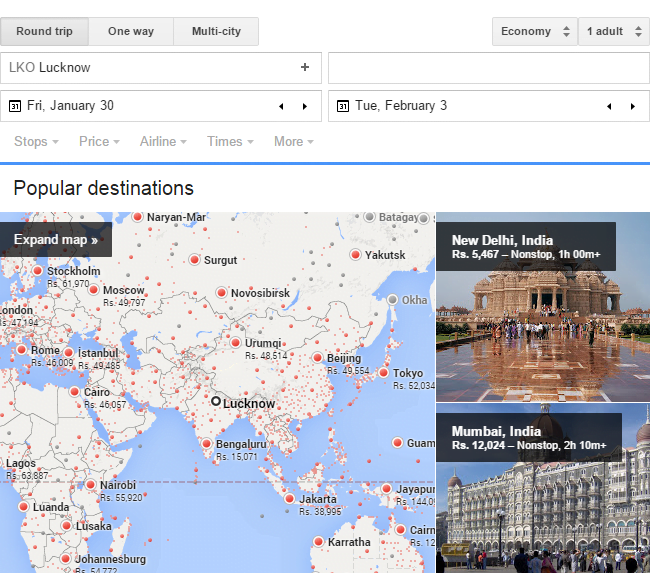 Google partners with Jet, GoIbibo to launch 'Flight Search' tool in India. The flight search tool will allow its users to search for flights, flight frequency, their prices, flight timings, etc. directly within the Google search engine.
You can access the Flight Search tool here to search for flights and related details. The tool is available for desktop and mobile platform. To use this tool, you just need to enter the data and you will get the detailed information of all the available flights in a single click.
Google has also partnered with GoIbibo for its flight search tool. "Goibibo.com is the first OTA in India to partner with Google for Flight Search. This is in line with our philosophy and core differentiation of delivering the fastest booking experience to our travelers," said Ashish Kashyap, Founder and CEO of ibiboGroup.
"If you love to travel and shop around for great deals, Flight Search can offer inspiration and help you find the best flights available. Now, you can search directly for flights within Google or access google.co.in/flights to quickly find, compare and book flights from your mobile device, tablet or desktop.", Google said in a blog post, "When you click on the departure date field, you'll see a calendar with the lowest fares for the route highlighted for each day. You can also use the lowest fares graph below the calendar to see how prices may fluctuate based on the season, holidays or other events. Scrolling through a couple of months quickly shows you when it's a great time to fly. Once you select your departure and return dates, you'll be presented with a list of 'Best flights', which represents the best tradeoff between convenience and price. You can always view other flights by scrolling through the summary list or selecting, "Show longer or more expensive flights". "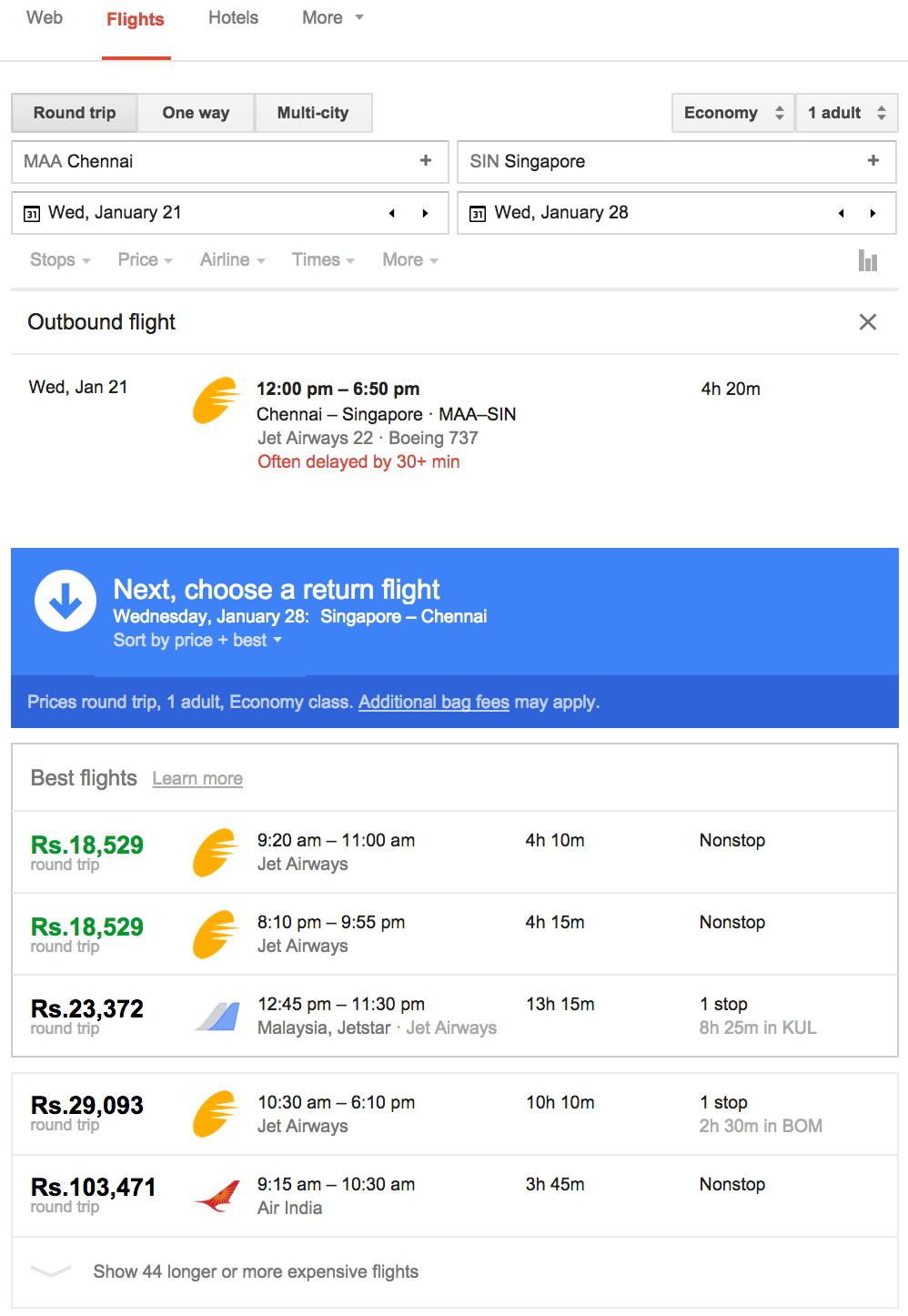 Jet Airways and GoIbibo has partnered with Google to allow its users to directly book from the Search Flight feature. Because of the partnership when you will book a flight with Jet, Google gives you the option of going to Jet Airways site to confirm the bookings. This tool has given users a more simplified way of searching for flights but for online travel portals like ClearTrip, MakeMyTrip and Yatra, this definitely is not good news.