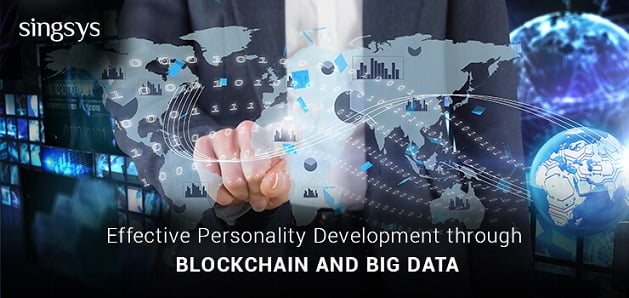 Various industries have handed over the responsibility of data verification and storage to ground breaking Blockchain technology. A great thing about blockchain is its immutability that means the  information will exist in same state as long as the network exists. Now this revolutionary technology in combination with Big Data is poised to better grasp understanding contextually which will help companies and individuals to take important decision to witness the new dawn of development.
Why digital services for personal development are dominating

Even an ordinary life coach who is supposed to help peoples  to make correct decision are quite expensive forget about their methodology being accurate  or not. Applications deployed over blockchain will be monitored regularly on the decentralized network and users will be able to use the app irrespective of location. It will help life coaches to create and digitize projects as well as get access to larger pool of audience based on eco-system.
Combination of Blockchain and Big Data for personal growth
Although blockchain was developed to primarily serve the financial sector but today its scope has crossed its limitation. The blockchain creators strongly believe that  blockchain data storage will also improve the life of people.
It is a global challenge to combine Blockchain Technology with Big Data and require great amount of innovations for effective implementation. Personal issues  and boundaries will be dissolved using this technology. It will be inappropriate to mention that full prediction of human brain functioning will be possible still, solutions based on Blockchain and Big Data will prove to be milestone in terms of providing solution that would enhance personality development
Decentralisation will enable collection of huge set of data based on human behavior and this will remain permanent using Blockchain. It will be possible to enable people with access to modern digital consultancy as well as these will be completely verified.
Blockchain and Scientific opportunities associated with it
Creation of vast blockchain networks for interpreting huge amount of diverse data as well as storing the collected data in a decentralized manner is a major concern. Scientists are currently working on developing methods to add research block in the blockchain network.
It is obvious with the introduction of Blockchain Technologies and the potential of Big Data will be useful in boosting the impact of personal improvement.
Present Day Apps Shortcomings

We are surrounded with multiple apps for personal data analysis usually on behalf of  personal data interpretation. These apps will ask user to fill up a questionnaire upon completion of which data is analyzed by the application and suggestions are provided on user strengths and weaknesses discovered by the algorithm.
The common concern associated with these apps is them being disorganized or lack of systematic pattern hence multiple apps will deliver multiple answers to specific questions. Now issue is due to collected data not being stored at common location and in order to improve it is required to use the collective potential of such apps as well as the collective power of these apps and synchronizing data inputs and outputs.
Personal data interpretation is helpful in decoding various important personal parameters of peoples like cause behind their motivation, their likes and dislikes and their reaction in specific scenarios.