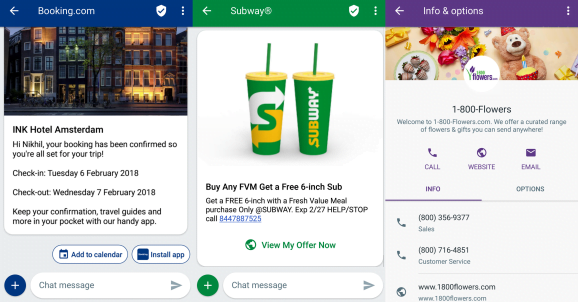 Image credit: VentureBeat 
Chat by Google is the new messaging system unite Android's different messaging services and compete with Facebook's WhatsApp and Apple's iMessage. This app will enable Android users with a built-in messaging app that use rich communication services (RCS) technology, it will operate on the data network instead of mobile signal.


This technology is also used by Apple's iMessage system.  Chat will also enable sharing of high definition media files with the recipients. It will replace traditional SMS system though it is not offering end-to-end encryption but will still follow legal guidelines for message interception as SMS. The highlights of this app are full-resolution images, videos, read receipts, typing indicators, and group texts.

Users can download the Chat app here and explore it further. You can get similar app developed with us.