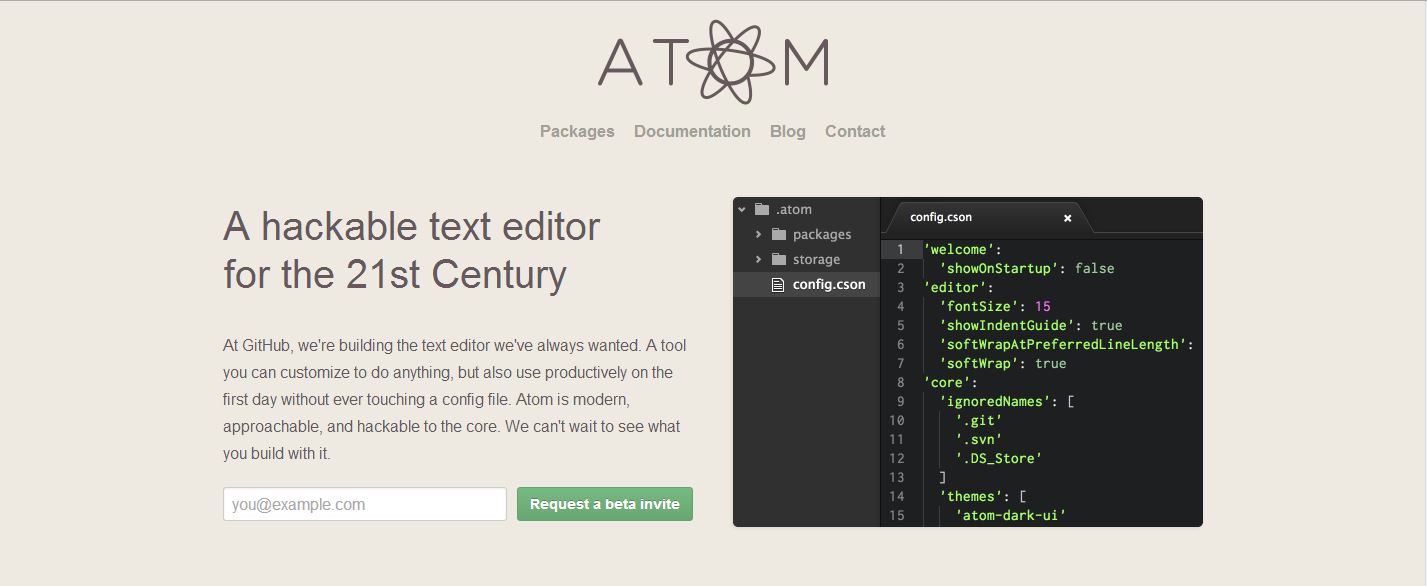 Image: Atom
Github has launched Atom, a text editor for developers which is now available as part of an invite-only beta program.
In an official blog post, GitHub announces the new editor as: "Today, we are excited to launch the public beta of Atom, a new text editor that's deeply programmable but also easy to use.Sublime and TextMate offer convenience but only limited extensibility. On the other end of the spectrum, Emacs and Vim offer extreme flexibility, but they aren't very approachable and can only be customized with special-purpose scripting languages.
We think we can do better. Our goal is a zero-compromise combination of hackability and usability: an editor that will be welcoming to an elementary school student on their first day learning to code, but also a tool they won't outgrow as they develop into seasoned hackers."
Atom is a hackable text editor for the 21st Century. It is a desktop application based on web technologies and has its own icon in the dock, native menus and dialogs, and full access to the file system.
Atom comes with various interesting features like:
1. Multiple cursors and selections
2. File system browser
3. Fuzzy finder for quickly opening files
4. Fast project-wide search and replace
5. Multiple panes
6. Snippets
7. Code folding
8. A clean preferences UI
9. Import TextMate grammars and themes
As atom is totally open source so it would let developers to make the maximum use of it and customize it according to needs. You can request for a Beta invite for Atom on its website.