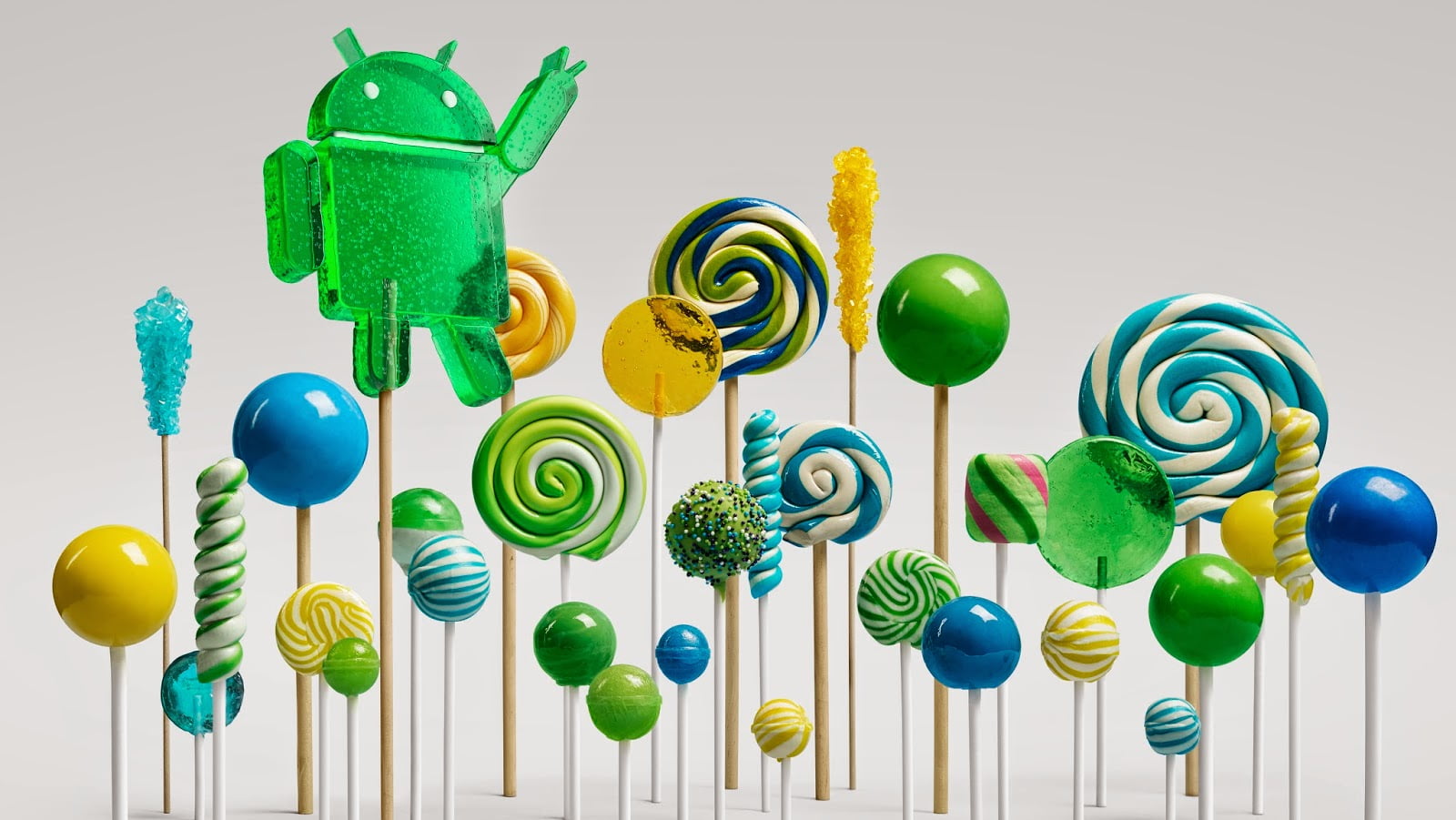 Google has officially released the next version of Android Operating system, Android 5.0 Lollipop which is formerly known as Android L. The first two devices to run Android Lollipop will be the HTC Nexus 9 tablet and the Motorola Nexus 6.
Not limiting to this, Google has also revealed the first device to run Android TV which is the Nexus Player. Google says, Built by Asus, the hockey puck-shaped device is a "first-of-its-kind Android gaming device,".
"Lollipop is our largest, most ambitious release on Android with over 5,000 new APIs for developers. Lollipop is designed to be flexible, to work on all your devices and to be customized for you the way you see fit. And just like Android has always been, it's designed to be shared." Sundar Pichai, Google's senior vice president of Android and Chrome announced in a blog post, "Lollipop is made for a world where moving throughout the day means interacting with a bunch of different screens—from phones and tablets to TVs. With more devices connecting together, your expectation is that things just work. With Lollipop, it's easier than ever to pick up where you left off, so the songs, photos, apps, and even recent searches from one of your Android devices can be immediately enjoyed across all the other ones.
As you switch from one screen to another, the experience should feel the same. So Lollipop has a consistent design across devices—an approach we call Material Design. Now content responds to your touch, or even your voice, in more intuitive ways, and transitions between tasks are more fluid.
Lollipop also gives you more control over your device. You can now adjust your settings so that only certain people and notifications can get through, for example, when you're out to dinner or in the middle of an important meeting. And when an important notification does come through, you can see it directly from the lockscreen."
Android Lollipop also has a battery saving feature that can extend the life of a device by up to 90 minutes. Lollipop also includes a Smart Lock feature, which allows users designate trusted devices such as a Bluetooth earpiece to keep their phone unlocked when it's present. It also includes the notification control that will allow you to limit the alerts and notification during meeting time.
Other features include:
1. Material Design which gives the consistent experience across all the devices
2. Ability to send reply to messages directly from lock screen
3. A battery saver feature which extends device usage by up to 90 minutes
4. Android smart lock security to keep your data safe by pairing it with the trusted device
5. Device sharing that allows you to access your phone (calls and messages) by logging into the other android phone running Lollipop in case you forgot your phone at home
6. New Quick setting to manage the general phone settings
7. Better connectivity, runtime and performance
8. Improved audio, video, and camera capabilities
9. Quick access to task and information using OK Google
10. Android TV user interface
The Motorola Nexus 6, is the first smartphone to run Android Lollipop. It has a 6-inch display with Quad HD (2,560 x 1,440) resolution and 13-megapixel camera with optical image stabilization (OIS) and a robust 3,220 battery that can charge quickly with the Turbo Charger. Nexus 6 will be available for pre-order by end of October from the Google Play Store for $649.
The Nexus 9 tablet specification includes 8.9-inch in-plane switching (IPS) LCD screen protected by Gorilla Glass 3. It includes 64-bit Tegra K1 processor, and its GPU is a Kepler DX1. It has 2GB of RAM and buyers can choose between 16GB or 32GB of storage. Both Wi-Fi and LTE versions will be available. The Nexus 9 will be available from Oct. 17, starting at $399.
Recently Google has also confirmed that the Nexus 4 will get an update to Android 5.0 Lollipop.