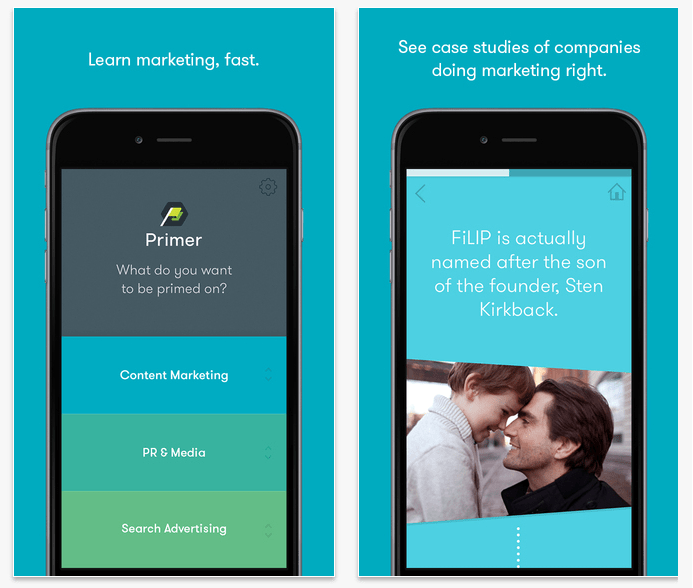 Google has launched a new iPhone App called Primer that provides the basics for Marketing, PR and Search Advertising to Startups.
Primer App is a tool that helps companies with their marketing needs. Currently this app is available only on iOS and it provides the lessons on topics like Content Marketing, PR & Media and Search Advertising. Google said "It created Primer as a way to make it easier for businesses to be successful at marketing. We realize that some of the Google ad-tech products which connect businesses to customers also widen the gap between rookies and marketing pros."
Google Primer website explains it further "Primer is a no-nonsense, jargon-free app designed specifically for busy startups. Our marketing lessons take 5 minutes or less and use real world experience.
With case studies, insider tips and interactive quizzes, Primer teaches you how to promote your business, get more customers and avoid common mistakes."
The app also works offline such as on the subway, in an airplane or anywhere where you may not have a signal. The content of the app is co-developed between Google and marketing industry experts, the company says. With the help of experts, the company has created lessons, topics, tips, case-studies and interactive quizzes that teach the basics of how to connect with the customers. Currently, three topics — are covered including content marketing, PR and media, and search advertising and Google promises that more topics will come in the future.
Google Primer is a free download on iTunes. Company said, It will soon be available on Android also.