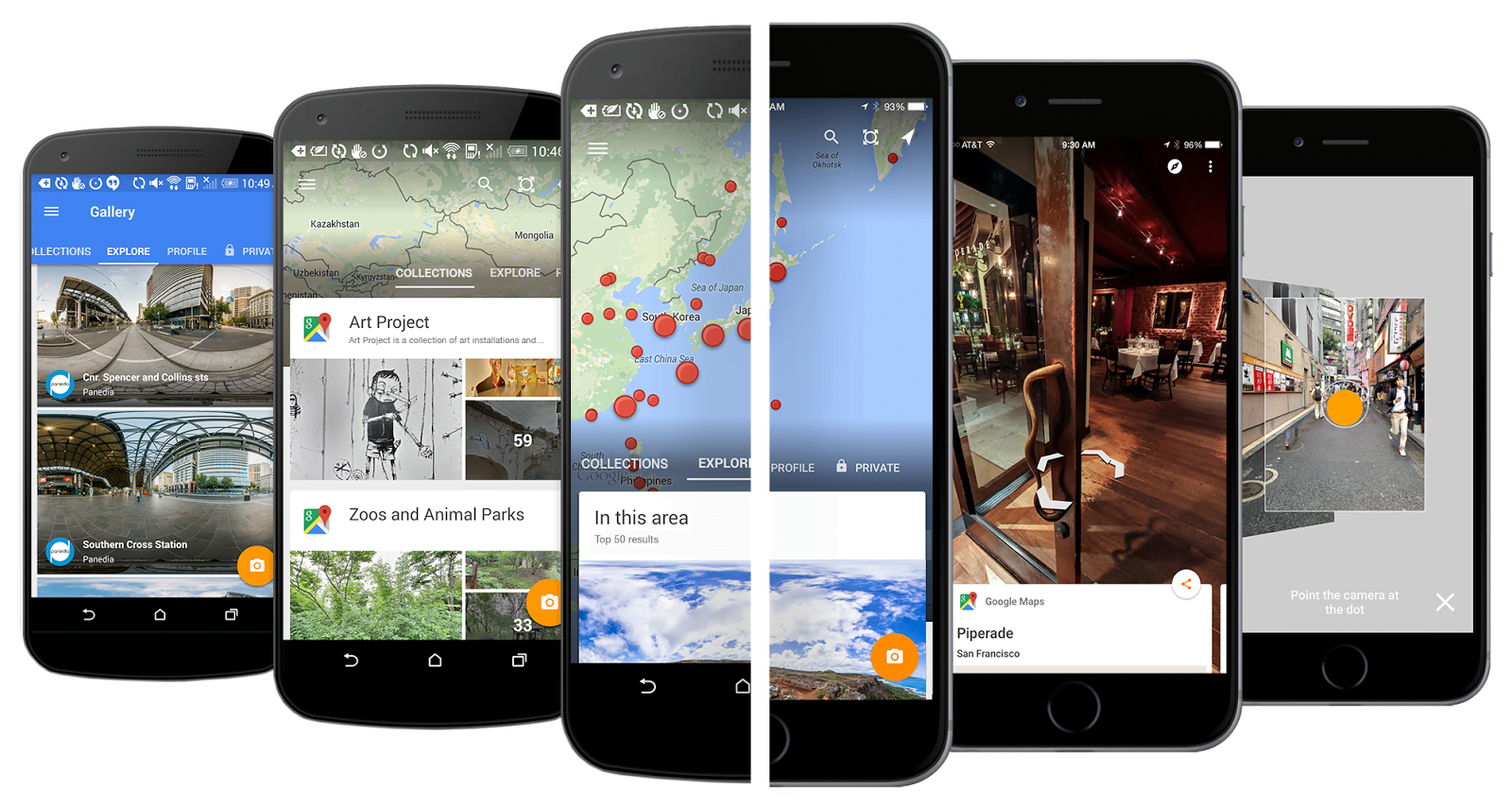 Google has introduced an update for its Street View app for iOS and android allowing users to post 360-degree photos to Google Maps. Users would also be able to view the 360 degree images as posted by other users.
Product Manager for Google Maps, Google's Charles Armstrong wrote on their official Map blog, – "For all the Street View fans out there: exploring the world just got even easier. Today we are introducing the new Street View app for Android and iOS, which allows you for the first time, to tour immersive 360-degree imagery and instantly contribute your own — right to Google Maps. Find a great hiking trail, check out restaurant and hotel interiors, and snap and share your own photo spheres (360-degree panoramas) to Google Maps for others to explore and enjoy. All in one place."
The new street view app has the 2 new sections:
1. Explore:
Here you can explore Street View collections and content from Google Maps alongside photo spheres shared from people around the world.
2. Contribute:
With this feature, you can publish photo spheres of your favorite places from around the world to Google Maps instantly. You can take or shoot photo spheres directly from your Android phone or iPhone or can also connect to the spherical cameras.
The App will make it easier for you to explore 360 degree images and make your own contribution by uploading images to improve the Google Map experience. It also gives you the ability to create panoramic "Photo Spheres" and share it back to Google maps with other users. You can also share your own panoramic photos to online communities. Upgraded Street View Map meets expectations with more current, spherical cameras like the Ricoh Theta S or NCTech iris360, notes Google. These cameras may not speak to all users, as 360-degree photographs and features aren't precisely a regular need. Yet, they may useful for those searching for easier, more compact solutions for recording 360-degree shots without requiring convoluted camera arrays like a GoPro rig.