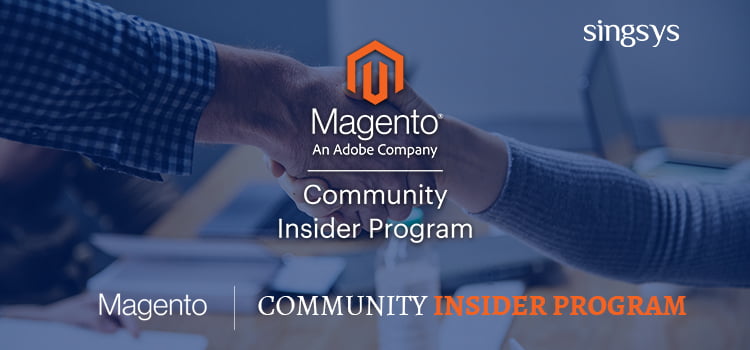 Singsys pride itself as Magento official partner with Magento Community Insider Program(CIP). It will help us build trust factor among merchants by conveying them our skill and proficiency in Magento website development to develop and launch dynamic online stores for the best online shopping experience.

It is also an opportunity to leverage our eCommerce skill set for contributing towards Magento community development and eCommerce innovation. This program is a milestone to boost our relationship with Magento.
Singsys will avail the below benefits with Magento Community Insider Program
Direct access to Magento Commerce source code, sales and marketing resources, and a cloud sandbox account.

An opportunity to participate in  Magento events and receive extra exposure by being featured in the branded content.

 Stay abreast with all software release information, patches, and tools.

Access to monthly Community Insider newsletter for trending buzz and latest announcements.
These will help us provide the client with the perfect eCommerce solution tailored to meet their business goals by providing end-user an immersive online shopping experience.
We being a member of Magento Community Insider Program (CIP) along with our eCommerce developers extensive knowledge and insights about various verticals of eCommerce industry make us perfect eCommerce solution provider for bespoke eCommerce Solutions in Singapore.