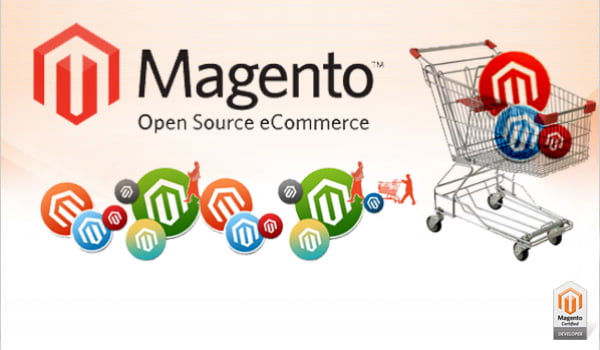 When it comes to e-commerce solutions that can be developed in open source platforms, Magento ecommerce is one of the leading names, without a shadow of the doubt. In fact, it is one of the strongest performers in this particular domain. This software is high on the preference list of some of the very best e-commerce sites of countries around the world and Singapore is one of them. It offers the very best in terms of facilities for its users and there are so many options to choose from. One can choose the paid versions of the same or the free community packs.
Magento ecommerce is being used a lot these days as people are coming up with new ways to shop on the web and they get the new experiences they are looking for through Magento. Apart from the wealth of features on offer there are so many benefits of this software. You can get the desired level of flexibility and also control its working just as you wish to. This will help you design your online store just the way you want to. At all the top companies that use this ecommerce platform the developers have the skills and knowledge necessary to give what the clients want.
These developers are also capable of providing scalable solutions that grow even as the business of the users do. This is an important aspect of Magento ecommerce. This means that the quality of support on hand is exceptional and you are able to manage the feel and look of your online store exactly to your liking. This also helps you take your business to the next level. Apart from this there are so many other reasons as to why you should be using Magento services. They may be enumerated as below:
Functionality across stores or sites
In-built SEO tools
Guest checkout option
Lots of extensions
Compatibility with search engines
Reorder facilities
The basic aim behind using Magento ecommerce was to make space for more than an online store or site. Magento is such a strong platform that it can make space for even 20 sites or stores at the same time and from the same admin panel itself. One can perform important functions like managing orders and placing them from the same site – there is no need to keep switching. You can also make different reports for various sites and stores and have their unique features as well.
Santosh Kumar has become the latest web developer to have gained Magento certification. He is an experienced developer and there is no doubt that it is this experience, which helped him become successful at the Official Magento Certified Developer Exam. This success also emphasizes the fact that he has the detailed and deep knowledge that is needed in order to attain success in these examinations. These tests are meant for professionals who wish to attain greater heights with respect to developing this platform and use it for creating ecommerce websites.
Singsys has been recently launched an online marketplace known as SINGSYS STORE where you can get free and premium Magento Extensions and Plugins for your ecommerce websites.