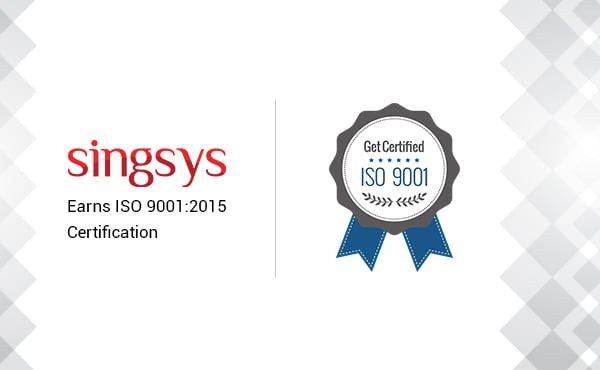 This is an moment of Cheer for SINGSYS, when we became ISO 9001:2015 certified company. This JAS-ANZ accreditation, certification shows our commitment to deliver quality apps and products to our esteemed customers. SINGSYS believes that this could be possible only because of its team has worked together with our customers hand in hand to achieve this accreditation. Congratulations team SINGSYS!
The International Organization for Standardization (ISO) is the world's largest developer and publisher of international standards to ensure long-term effectiveness and true value of the quality assurance standards to users worldwide. Singsys has displayed a real commitment to quality improvement and their transparent motives towards certification were thus well shown. This will play vital role in ensuring implementation of standards into practice and henceforth assurance to the customers will thus be guaranteed.
ISO is a set of well defined guidelines supported by tools to help companies handle every challenge of modern business by aligning to the global standards and norms for quality products and hence make a global impact as well. Significant improvement in quality and process is a step towards increased customer satisfaction.
Singsys is also thankful to all our respected customers for their faith in our services.