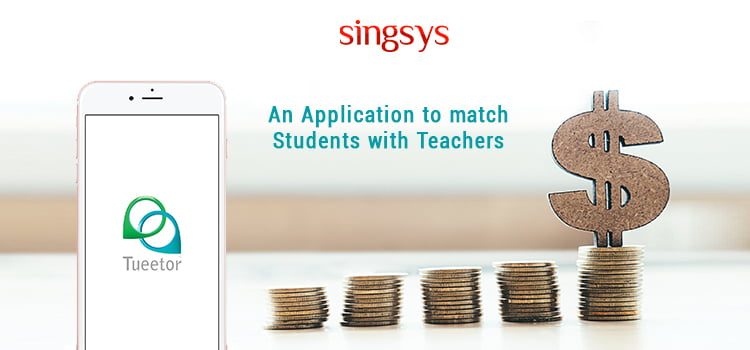 Tueetor is a remarkable mobile app to make education and learning easy and effortlessly accessible for all. Singsys developed the Tueetor app for both mobile platforms iOS and Android .Tueetor app has been tested by our qualified testing team. Application support and maintenance is still in progress.


As per an article appeared publicly on internet at e27,Tueetor (an edtech startup in Singapore) received a whopping amount of US$1.48 million for platform expansion by iGroup (Asia Pacific) Ltd. This app is addressing two important concerns of affordability and accessibility that students  often face and are discouraged to move further.
Tueetor app matches student and teacher automatically on behalf of teaching experience, subject, qualification, preferred time and location, and cost criterion. Interestingly what makes Tueetor unique is, it will speed up the process of matching learners with teachers by avoiding middlemen, waiting time or any referral fee.