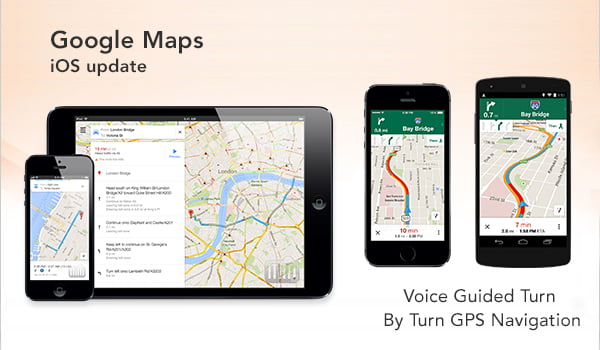 Google today updated its Maps app for iOS, bringing over some features that've been on Android for about a month. The biggest among them is much better offline maps support. Now you can select a portion of the map and save it locally onto your iPhone or iPad. And this does more than just save the local street layout. Saving a section of Maps lets you search for destinations even without a data connection; you can also get turn-by-turn navigation, business hours, and contact details when offline.
The former gives you information on all of the closest gas stations as well as the current gas price at each, while the latter allows you to avoid restaurants and retail establishments during their busiest hours.
It's often what's not mentioned that deserves the most attention.
In this case, what's not mentioned is offline navigation. Originally reported by Venture Beat, and confirmed by TNW, Google is starting to unroll offline navigation to users on iOS.
Until now, users were only able to view a map of the area when offline. With the update, they can get turn-by-turn navigation, useful information about local businesses — like hours of operation, ratings and contact information — and destination-specific search, all while offline.