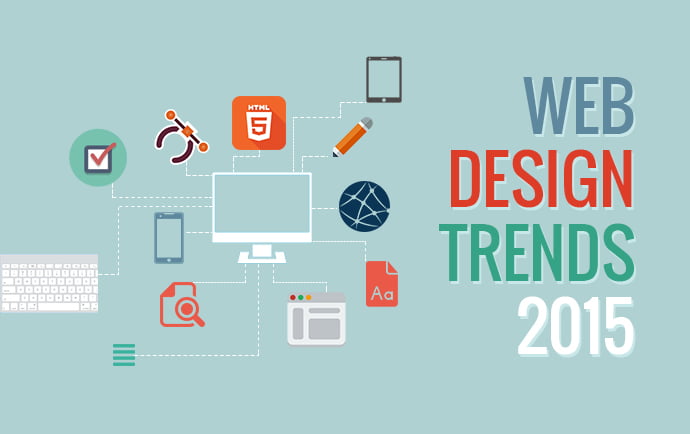 Web designing is a dynamic and challenging job as Internet itself is an in-vogue thing. Over the years, web designing as a service has gained renewed importance as websites are the virtual platform for every business and they have a direct impact on the impression of a company.
With the ongoing advancement in the field of web design, responsive websites are common as websites nowadays are viewed mostly on mobile phones. Hence longer homepages make the maximum content available by just scrolling through the page instead of clicking from link to link.
These days modern sites are peppered with – 
Decent amount of animation and attractive pictures to make it visually appealing because after all whatever looks good sells.
Larger headers give an impression to the visitor about the type and uniqueness of the website.
Furthermore, websites in this day and age have a fixed width throughout the page and also are seen to be using custom photography to give them the personalized look. The menus are app-like and more horizontal to give them a uniform look when viewed from any device, be it a mobile or desktop.
Most recent trends in web designing focuses on the point that it's – 
Best to avoid unnecessary details in a website and try to keep it simple and user-friendly.
Avoid using eccentric fonts and colors because they make them displeasing to the eyes.
The out-of-date stuff should be removed and too much variation in the look and layout on every webpage makes it difficult for the users to relate to it.
After all as a dynamic art form, web designing comes with a whole range of options to be explored –
The essentials to a great looking website is a logo along with it pictures are a must.
Along with it the font should be consistent with proper spacing between words.
Navigation buttons should be easily located so as to enable the visitors an easy viewing experience.
Good alignment, bright colors and highlighting the important parts can also add greatly in developing a good website.