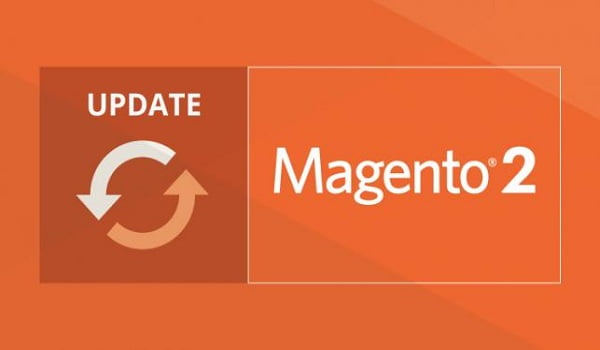 Programmers who care.
Magento Upgrades that won't break your site.
Need help upgrading to Magento 2.0 ?  Click Here >>
If you are an eCommerce business you must be wondering whether it is useful to upgrade your business to the newly launched Magento 2. This write-up discusses about the latest updated version of the eCommerce framework that will help you make up your mind. Meanwhile, we are a team of Magento 2 developers with many years of hands-on experience in developing eCommerce portals and here is our take on Magento 2.
After long wait and relentless development work, upgraded version of Magento framework, version 2.0 is released for users. It is a sure advancement over the earlier version on many accounts and we think it is worth implementing.
If in the past you have experienced issues like table locking and database failure when there is a sudden increase in number of visitors you ought to know how frustrating it gets. New launch of magento 2 has taken care of these issues with improvements like reduced table locking and database separation. Both the enterprise and community versions are improved in terms of faster page caching and removing redundant and insufficient codes. There is also a hoard of in-built features to reduce third-party integration dependency for online merchants.
Reinforce your eCommerce with Magento 2
In October 2015 Magento has launched its new improved version 2.0. And we think that online merchants stand to gain positively by upgrading to the new version. Here is why you may upgrade to Magento 2 .
Full-page caching:  In the previous versions every time a page is loaded the server is required to perform a tedious process of running database query. But in the upgraded Magento eCommerce platform the pages are built on a 'static file system' and it improves page loading time to 1 to 2 seconds. Your pages are likely to load faster even for huge database size. It is a huge improvement since the earlier loading time for non-cached pages were 5 to 10 seconds.
Neat checkout process: Magento 2 customer registration process has been streamlined. In the new set up customer registration, login and guest checkout are all separated. Customers can decide to check in as guest and then register with a single click. The system will automatically recognize if the user is a registered customer and will prompt for password. Further the New Magento is able to recognize a credit card serial pattern of the card.
Improved code base: Magento 2 has got rid of old extensions and bad codes. The platform no longer allows non-optimized codes which means improved performance. Code pool like magento 1 will be no longer available.
Avoid the problem of table locking: Earlier there were performance issues in Magento in terms of table locking during heavy traffic.  Magento 1.9 a table is locked when a new order is placed so that the admin can view it. This used to increase page loading time for users. Both in enterprise and community versions this problem has been taken care of and you can expect to see improved user experience in Magento eCommerce website.
Easy interface to create product: Unlike in the previous version of Magento users now will be able to enter product details from a single platform. There is no longer requirement for switching tabs. Further the product type has been omitted and the store owner can select the type on the same page wherein the product information is entered. Product video and drag and drop of product image is a new feature added in the latest version.
Magento 2 supports MSSQL and Oracle which makes it great for Windows Platform. The directory structure is changed and a new folder 'pub' is introduced which will hold Css, Js and media files. As mentioned by Magento Chief Architect Alan Kent the latest version has amplified flexibility and will full control to the developer during implementation. It has got rid of many legacy codes and extension and improved performance by 20%. It has been componentized, i.e. core modules now can be added or removed as per requirements.
The pain point: The migration process isn't going to be easy, especially for merchants using Magento 1.7 or older version or a series of third-party extensions. Though there is a migration tool available to transfer data (store set-up, products and customer information, order details, promo rules etc.) it is not available for theme and code customization. These need to be redone. The same applies to if you are using several third-party extensions. This is likely to involve extra costs.
So, should you consider migration to the updated version? The correct answer is 'it depends.' If you are using Magento versions 1.7 or older then migrating to the latest version would significantly improve your business performance. Similarly, if you have been experiencing severe performance issues even with a newer version then you can put some consideration in revamping your business with Magento 2.
Edge competition by being an early adopter
Magento 2 is just out meaning that many eCommerce businesses are yet to warm up towards it. This presents a huge opportunity for early adopters. From our long time exposure in offering Magento development services we are quicker to accommodate ourselves with the newest developments. Our team can help you transit smoothly to the upgraded level.