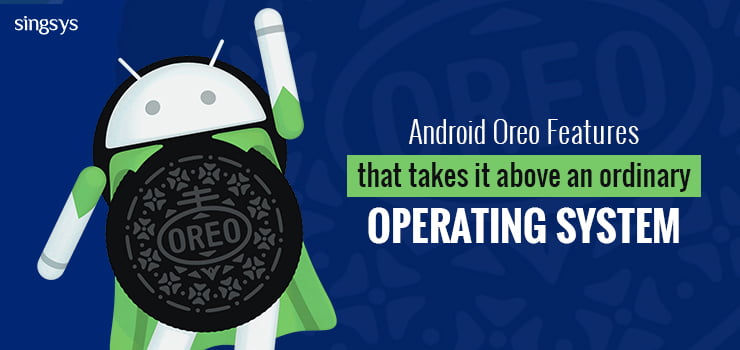 Oreo is the latest version of Android Operating System. A couple of days back it is available for supporting google Pixel and Nexus devices. Some of the most discussed features of Oreo update includes Picture-in-Picture mode, smart text selection, auto-fill, and custom notifications. If you don't own a google device you need to wait till the official launch of Android 8.0 which can be between 3 to 12 months.
Although there are no major visual changes visible from Android Nougat at the surface but the changes done are focused on improving usability and boosting consistency. Setting menu is reduced size wise with more options under larger categories like Network and Internet section covers more options like Wi-Fi, mobile network, data usage, hotspot and tethering, VPN as well as the airplane mode.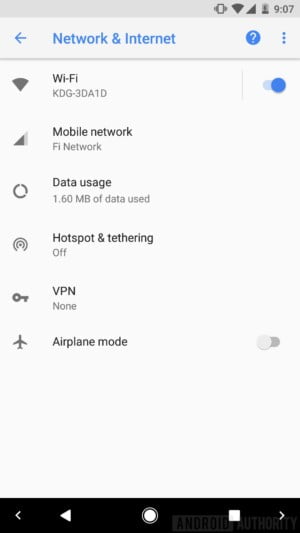 image credit: androidauthority.com
Notification cards
Google streamlined the notification cards. In case user has more notification that can fit on screen then at bottom a series of app icons will indicate the remaining notifications. Further expansion and contraction of notification list will show icons pop up as full notifications cards.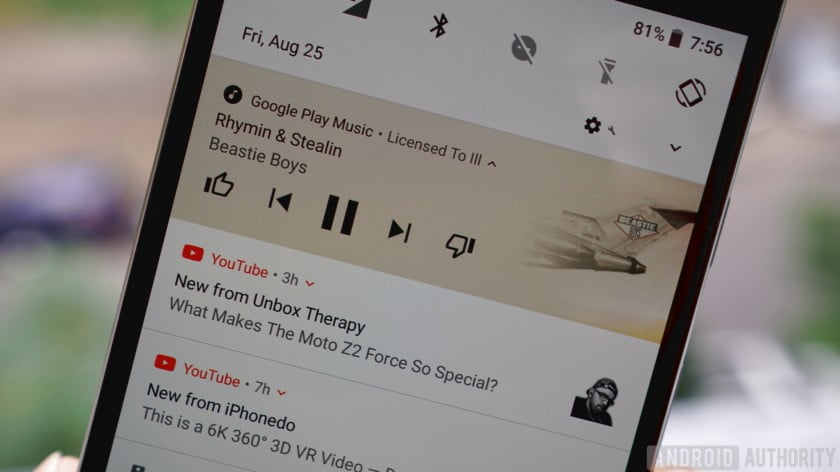 image credit: androidauthority.com
Adaptive icons
Adaptive icons is an excellent method by google to boost the consistency of Android user experience across multiple devices irrespective of their OEMs. As more than required size of necessary background is created so it can be masked with different shapes to bring more consistent look to app icons. Interestingly Oreo let you decide what shape you like to choose and these shape range from square, round, rounded square to squircle or teardrop.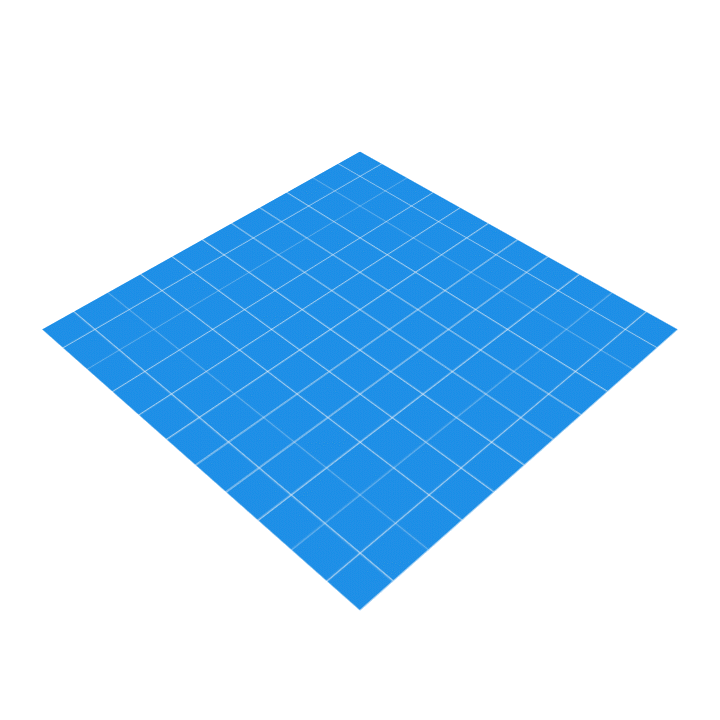 image credit: androidauthority.com
Picture-in-Picture mode
Picture-in-Picture mode or PiP is most popular and discussed feature of Android 8.0. It will let user watch what he is doing as a small floating window. This will serve as a free-form video version of split-screen. In supported apps when user will tap home button it will let the video playing in a movable window. This feature can be disabled based on individual application. User need to visit special app access section under Apps and Notifications to view and manage all apps supported for PiP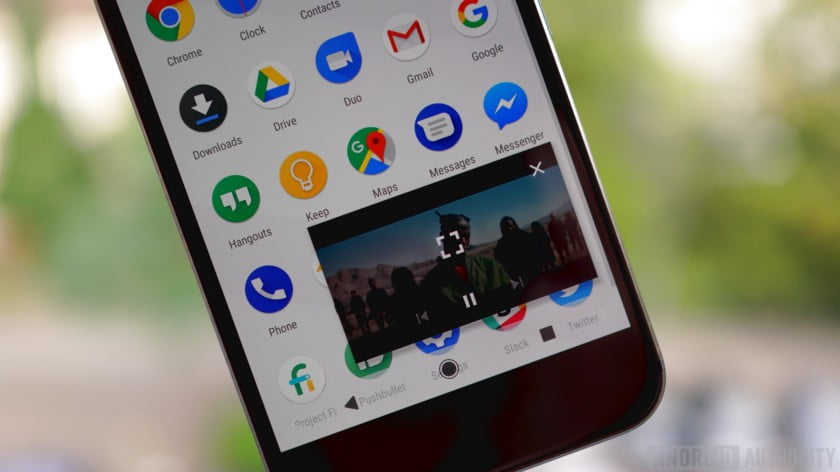 image credit: androidauthority.com
Smart Text Selection
Another smart feature is smart text selection. Now translating foreign words in Oreo is quite smart. It will not only simply anticipate the phrase user is trying to highlight but will also predict which app user wants to use next and put that app at front of copy/paste menu.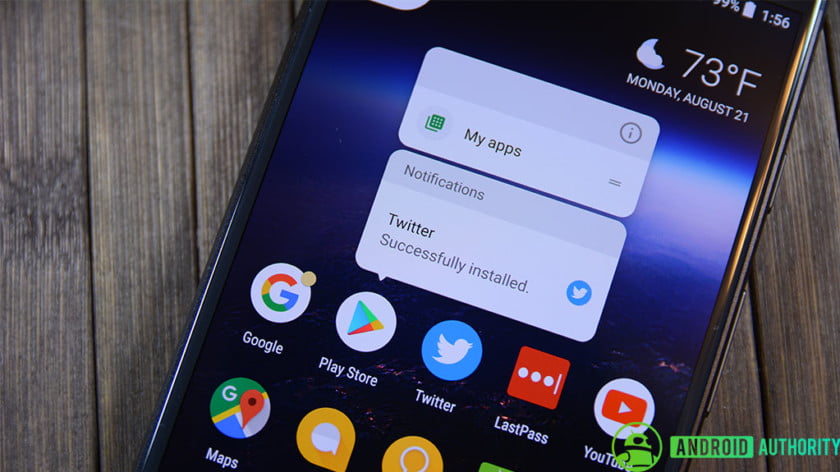 image credit: androidauthority.com
Autofill API
Autofill API is a time-saving feature of Andorid 8.0. When a user will allow a service like  Google's Autofill or a password manager like LastPass to gather his passwords, credit card information and various other personal detail then Oreo will auto complete web forms and log the user in various accounts in future. This will be a significant time saver.
More Smart Features
Android 8.0 is till date the smartest of all Android versions.
1– Bluetooth 5: This feature offers benefits like double data throughput if range is short or even the range can be quadruple with some less throughput. Bluetooth 5 is an exciting feature of Android .
2– Mouse pointer capture: A futuristic addition available in Android 8.0 to open Android-powered devices with mouse input. A physical keyboard support for navigation is included.
3– Android Instant Apps: This feature will hugely eliminate the need for keep up with apps for occasional use on your smartphone. User can now free up storage space for various things like photos music or games, yet will be able to access all the benefits of app-based activities.
4– Limit to Cached Data: To boost the efficiency of memory management there is disk space limit provided for cached data. Now every app on device will be provided with particular amount of storage space dedicated to cached data. When system requires to free up disk space the cached files beyond the threshold limit will be excluded form storage
Oreo feature some really inspiring features to boost the usability and performance of the platform.Looking forward to your comment and query regarding 8th version of Android.
A user-oriented solution on cutting edge technology to engage customers or boost your brand to eventually edge out your competitor and realise the potential and importance of  latest online business solution in various domain to ensure stability and rocket sky the ROI. Singsys boasts best-fit developers, designers that were key to partner with multiple Fortune 500 firms to deliver industry oriented web, mobile and e-commerce solution always.
You may be interested in following:
Android App: Battery Optimization Best Practices for Zero Compromise on Performance