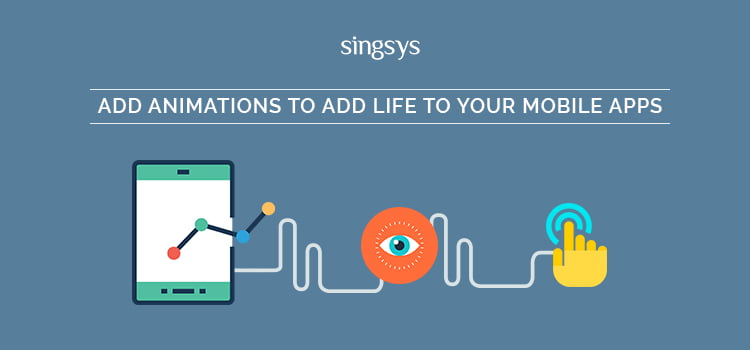 Every user to a great extent is a visually driven human. Visuals generated on behalf of animations increase the rate of engagement as eyes are naturally built to spend some time on moving objects.


Attractive elements embedded with the mobile apps are also useful in segregating your app from your competitor. Smart usage of animation adds uniqueness and eventually enhance user experience by delivering beyond expectation.  
Animations in mobile apps boost user experience in the following manner
It enables the app to deliver an instant response to customer actions taken on the app.

It enables in-app interaction and encourages users to get friendly with app and navigation.

It refines the interaction with the app and makes it a unique app in its category.

It is useful in building customer loyalty.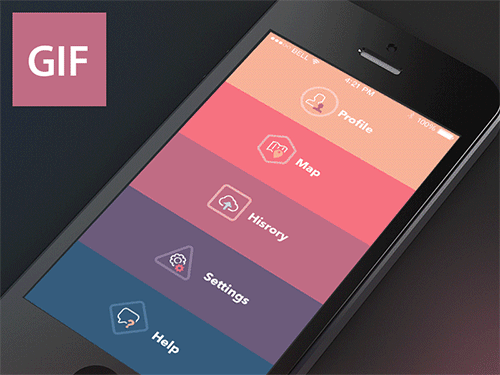 Image credit: The Design Inspiration
The time period of an animation is dependent on animation type and screen size. Easing plays an important role in determining the speed of the moving objects. Ease-In and Ease-Out are one of the most common types of movements to render a realistic effect for a smooth experience.


How to Use UI Animations For Smooth UX
Card Animations
The usage of the card within the app will help in displaying the data in a neat manner without overloading the visual aspect.  3D touch interaction is an excellent example of organised structure to let your app express the message using motion effects.
Button Interaction
The button is one place where the maximum animated effect is required. The functionality of a button, when layered with impressive animation, will serve as much needed positive touch to the user experience.
Excellent Transitions
When the user moves from a screen to another they should feel the connection between the both. You can implement the transitional effect to keep away the confusion as well explain the user the change in their page layout.
Engaging App Walkthrough
Visuals are better than simply words. An animated app walkthrough has the potential to encourage users to move to next step. This will also avoid any boredom feeling while navigation through the app.
Pull Down Experience
Users use the motion effect of pull down to refresh the app. When the user is waiting for upcoming activity to load and display then it is a good opportunity to capture their attention with animation in pull-down process. This way you can ensure the user will feel connected.  
I hope now you are well familiar with importance and opportunities to use animations for ensuring the UI of mobile apps is pleasing enough to gain loyal customer and keep them elated.
You may be interested in following: