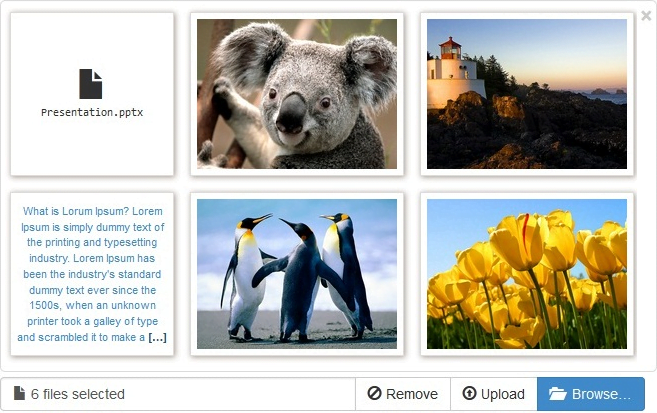 An enhanced HTML 5 file input for Bootstrap 3.x with file preview for images and text, multiple selection, and more. It also offers support for multiple file preview and previewing both images and text types.

2. X-editables


This library allows you to create editable elements on your page. It can be used with any engine (bootstrap, jquery-ui, jquery only) and includes both popup and inline modes.

The Bootstrap Filestyle is a plugin for jquery-based component library could Twitter Bootstrap, used to style the file fields of the forms. This plugin has an interesting way to present a form for sending files so attractive, while being simple and efficient.
4. jQuery Pagination Plugin

This jQuery plugin simplifies the usage of Bootstrap Pagintion. It uses appropriate classes:.pagination (you change this one), .active and .disabled.
5. Bootstrap Lightbox

A simple lightbox plugin based on the bootstrap modal plugin.