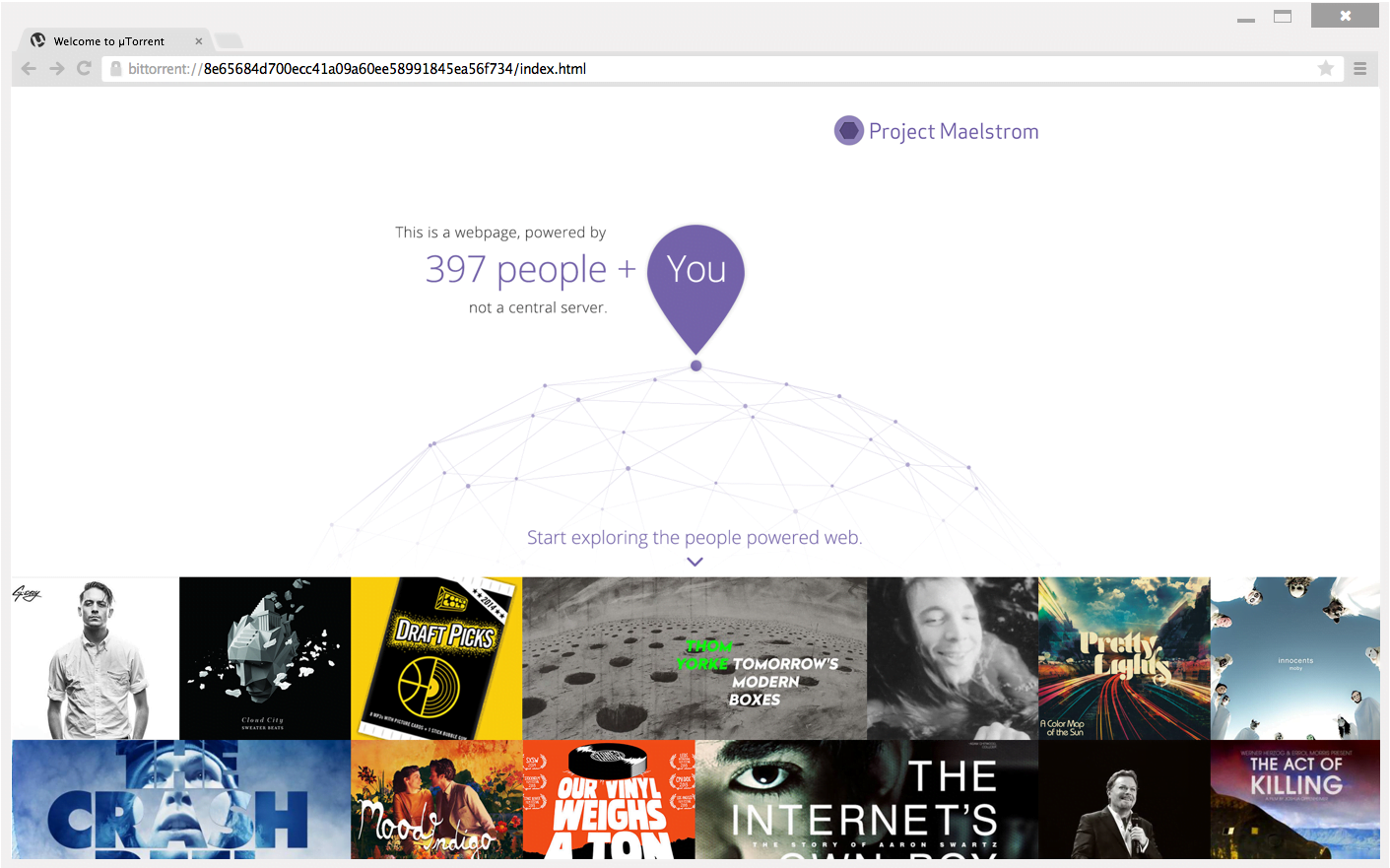 BitTorrent launches Maelstrom, a torrent-based web browser in beta for Windows. The Beta version of Maelstrom is now available for download.
BitTorrent web browser, Maelstrom is based on Chromium which is an open-source web browser project from which Google Chrome extract its source code. BitTorrent's Rob Velasquez, Project Maelstrom at BitTorrent, Inc. wrote in the company blog, "Today marks the next step toward a distributed web with the beta release of Project Maelstrom. With Project Maelstrom, we aim to deliver technology that can sustain an open internet; one that doesn't require servers, that allows anyone to publish to a truly open web, and that uses the power of distributed technology to scale efficiently."
Here is what's new in the beta release:
1. Improved stability
2. Support for auto-update
3. DHT visualization for users when loading torrents
4. Developer publishing tool.
Developer publishing tool is a collection of tools for use with the Maelstrom browser. These tools will ease the process of creating and publishing content for other users to access while using Project Maelstrom. It will also allow developers to create torrent-packaged content for the browser.
"The biggest limitation right now is the amount of content. It's a new way to publish, and as such, there's not many websites published as torrents. But our biggest goal for this release is to get developers involved in the process so that we can start to uncover more of what's missing, and what they need in order to get them publishing websites this way," product manager Robert Velasquez told VentureBeat. "From a technical perspective the biggest limitation is dynamic content. There's no viable database option that currently works p2p in a way that doesn't involve a central server, so most of what you'll see is static JavaScript and HTML-based apps and sites."
Currently the browser is available only for Windows and you can download Project Maelstrom from here.