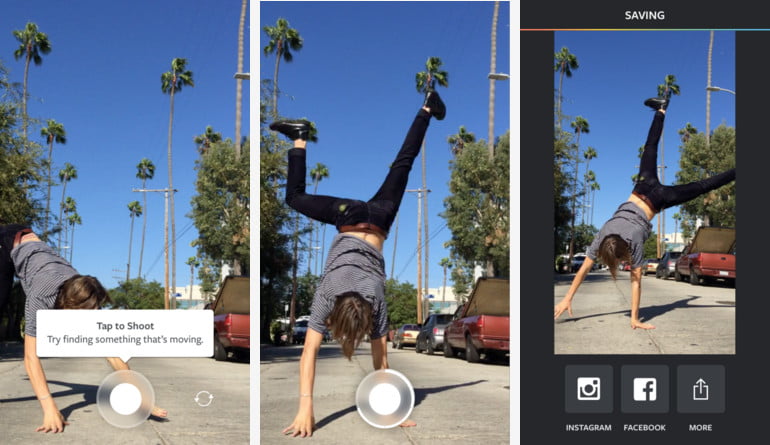 Instagram built a new video app for making short, action-packed video loops. Instagram doesn't want its feed getting rancid, but doesn't want to inflate its app with more characteristics either. So today it's releasing Boomerang on iOS and Android.
It's a dead-simple app where you shoot a one-second burst of five photos that are turned into a silent video that plays forwards and then reverses over and over in a loop. Boomerangs are automatically saved to your camera roll, but can easily be shared on Facebook, Instagram, or elsewhere since the app doesn't have its own feed. The app doesn't require and Instagram account and you don't even have to log in. The new tool could help Instagram introduce more variety into its flagship app without complicating its interface.
As per the article published in Forbes, "Transform an ordinary selfie with your friends circle into a funny video. Get that exact moment your friend blows out his celebration candles, and then watch them come back to life again and again."
Other apps released recently by Instagram include Layout (which lets users create video collages) and hyperlapse (which lets users create time-lapse videos). According to analytics firm App Annie, downloads for Hyperlapse in iOS have steadily declined since its release in 2014; it now hovers around being the 225th most downloaded photo or video app.