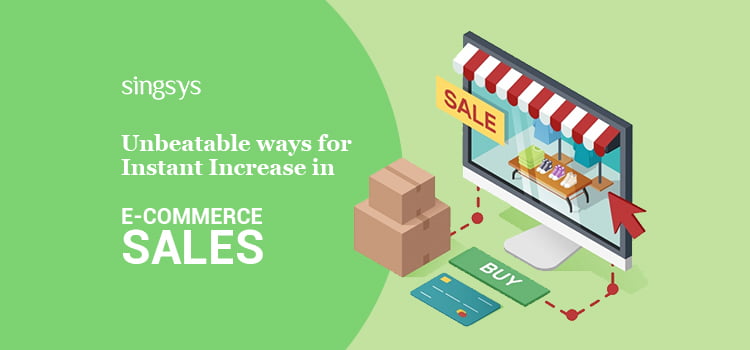 E-commerce has emerged as an efficient platform to extend your products reach thereby increasing the opportunity to do more business by making more sales. It allows you to sell on global scale irrespective of your geographic location.
Customers find it easy to browse through an enormous amount of products in various variety that would have been not possible without the magic called e-commerce. It saves their time and eliminates the hassle of making calls to check availability and specification of the product as this information can be easily found on product page.
When e-commerce provides so much convenient to customers, it is important to know how you can appear as a leader in enhancing the online shopping experience and boost your online sales.
Be Truthful about Shipping Costs
Statista states, the topmost purchase factor is free delivery as 63% of online shoppers want to purchase an item as free delivery is offered with it. This is a good trick to grow your sales by offering free shipping and motivate customer for more shopping.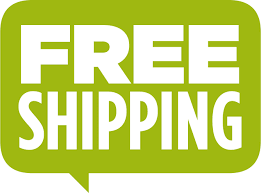 Image credit:  Raymour & Flanigan
If the overhead costs and different factors don't allow you to offer free shipping then, you should remain transparent about shipping costs and encourage the customer to buy the product. Always avoid revealing any hidden or extra cost during the checkout process as it is not good from user experience point of view and a customer might be no more interested in purchasing the product.
Smoothen the Checkout Process
Statista reports hassle free and easy checkout process as the third most popular factor to drive online purchase. Unnecessarily long checkout process mostly result in a lot of confusion and eventually lead to cart abandoning.
The guest checkout option is an excellent option as the creation of a fresh account is not a delightful experience and customers view it as a burden. It is the second most common reason leading to cart abandonment so it is recommended to cut the chase by equipping your customer with a guest account and save their time which might have otherwise used in account creation before purchasing the item.
Kohl, an established e-commerce player ensures the guest user is automatically redirected to checkout page even if he is not signed in. This is an awesome approach to implement an incredibly convenient checkout process for an instant increase in sales.

Image credit –  Econsultancy 
The Live Chat Support
It is obvious that question will come to customer mind regarding a product or his queries might be about something you missed to mention on the website but, don't miss the opportunity to reflect how much you value your customer. The option of live chat support will be far more easy for you and customer to reach each other than trying to contact by phone call or an email.
The live chat will allow you to answer customer queries at the very moment it is raised by the customer. This approach of real-time help will help you maintain the loyalty of customers. A loyal customer will not only consider you as only reliable purchase partner but also will advertise your efforts in taking an extra step to make their online shopping ease and smooth.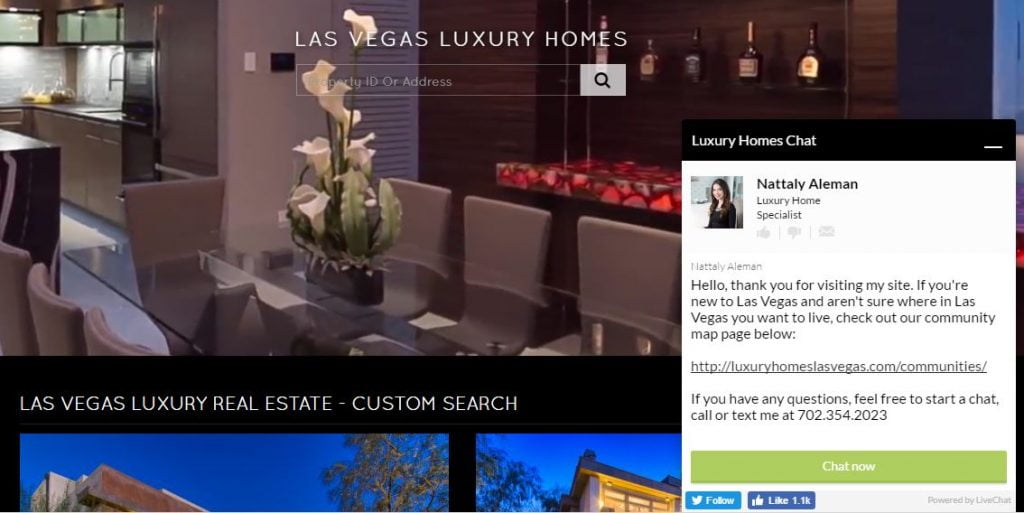 Image credit – Las Vegas Luxury Homes
Interestingly, it requires few minutes at max for customers to get their query resolved with live chat support.
Add Trust Badges to Reflect Sense of Security
Security is always customer primary concern and it can be used to generate a sense of reliability among customers by depicting trust in form of logos associated with SSL, or secure sockets layer.
This is important as the user might be keenly interested in your product yet doubts regarding your website as safe shopping spot might discourage him buying the product thereby, reducing your conversion rate. Addition of trust badge make customers feel confident about sharing their credit card details on your website
ModernCoinMart is an online rare coin retailer who found out the reason behind high cart abandonment rates is customers are reluctant to share their credit card details hence, they included trust badge to solve the issue.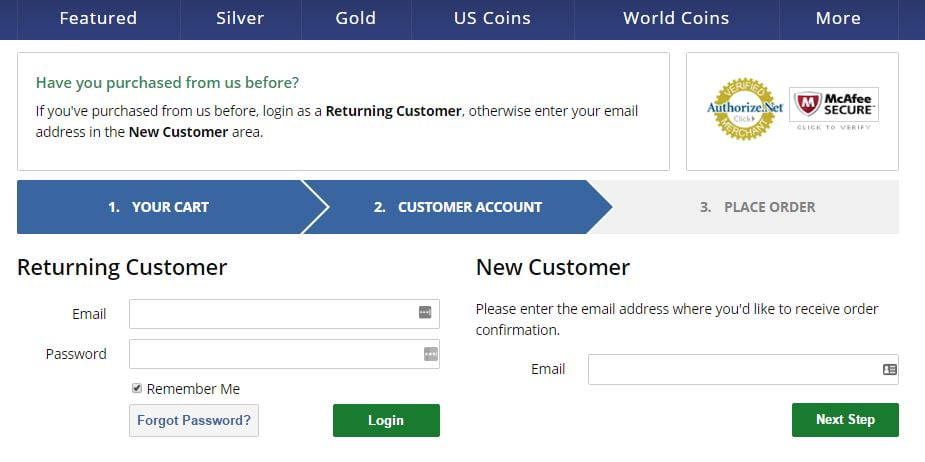 Image credit: ModernCoinMart
After 30 days, they witnessed an amazing amount of 75,000 visitors on their site.
Personalized Shopping Experience
It is evident different consumers require different products and never wanted to be bombarded with product recommendations that are not related to choice or preference. A well-personalized product offer encourage the users to do repeat purchase and increase your ecommerce sales.
Considering the example of Kate Spade, they are keen on boosting shopping experience of the user by providing them a 15% discount on next purchase after the user joins their mailing list.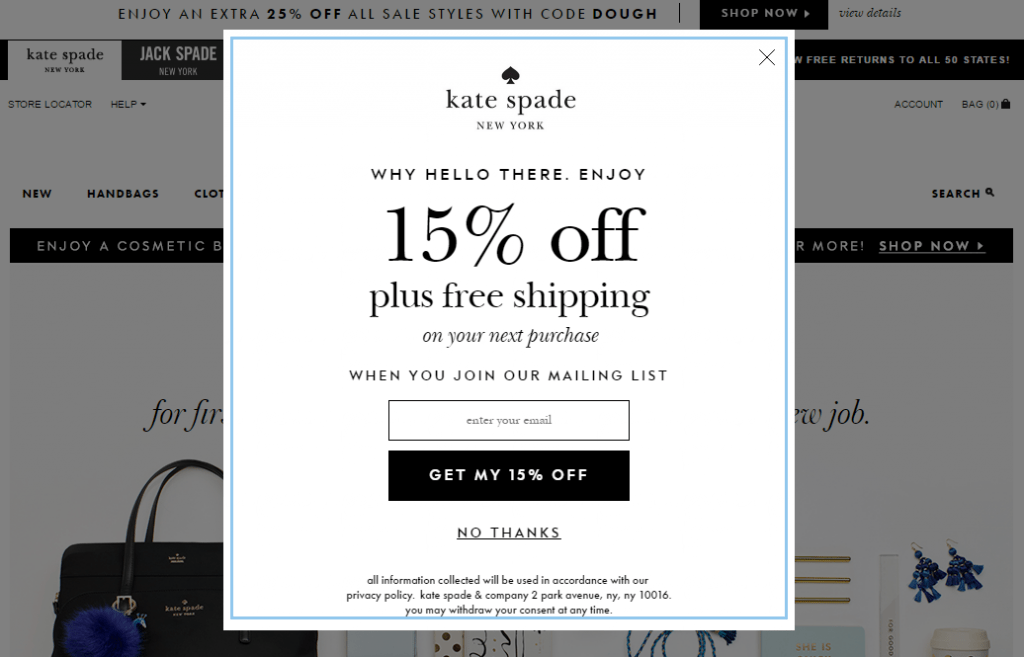 Image credit: Kate Spade
Amazon is doing an amazing job by personalizing product recommendation on behalf of customer previous shopping experience. This is an effective approach as the past purchasing habits can influence the future shopping behaviour.

Image credit: Amazon 
When the customer considers a particular category for buying products then it is highly likely that recommendations from the same category will motivate him to explore more and eventually shop more. The personalize recommendation can be done accurately based on customer wish list and recently viewed items
It will be more beneficial if these recommendations are displayed on the homepage to catch user attention and give the impression that you care for them and put efforts to ease their online shopping
These are among the most effective methods that are centered around customers and intended to make the online shopping experience easy and amazing.  Apart from keeping the customers happy, these will also ensure you as an online store owner remain abreast with user intention and interest.
The Bottom Line
You need to make sure shoppers can easily complete their purchases without any hassles or payment concerns. And you should also help them find what they need as quickly, and easily as possible for e-commerce sales.
You may be interested in following: