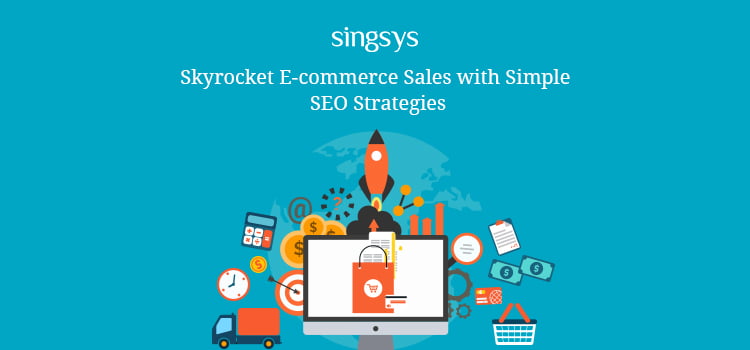 Have you been worried about your e-commerce sales? SEO has been considered mostly as a great way to bring traffic to your website but it will do wonders for your sales. You need to focus rather redo existing SEO parameters to witness a great surge in sales.

SEO is far more than general perception of putting up products on their online store to receive quick traffic from search engine. Online merchants should leverage those aspects of e-commerce that have potential to boost sales.

The thumb rule is the more the clicks the more is the exposure hence it translates into greater sales – the ultimate goal of every online business.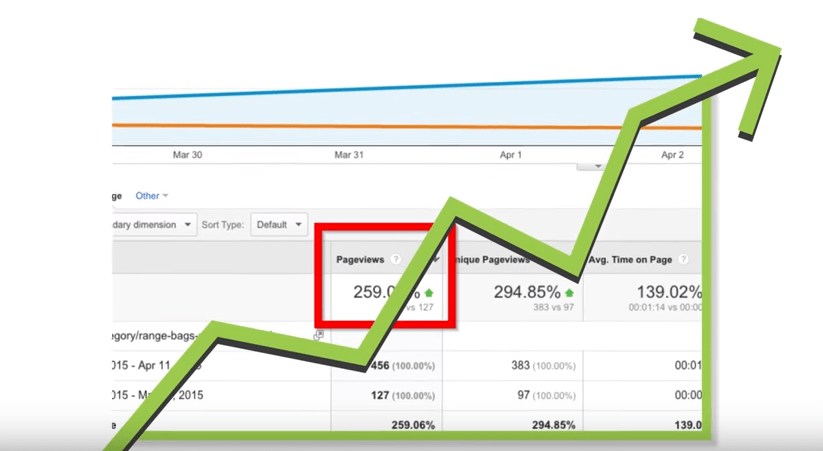 Image credit: Brian Dean

Original Product Description – Properly  Written
It is true search engines has evolved so much in the recent time yet they aren't capable of reading what is not mentioned. The complete product description is key in boosting the chances of ranking higher than your competitor in search results but simply copying product description from manufacturer's website will diminish your chances to appear in search results.

Google will tag it as non-unique content and filter it out from SERPs. Your product description needs not to be curated for B2B sales rather it has to engage customers looking forward to the product. You should write a detailed product description to grab customer attention and compel them to click buy or try.

It is highly recommended to write product description from customer view. You should include what's new in your product for customers. How will it make their lives comfortable? Which problems will it solve?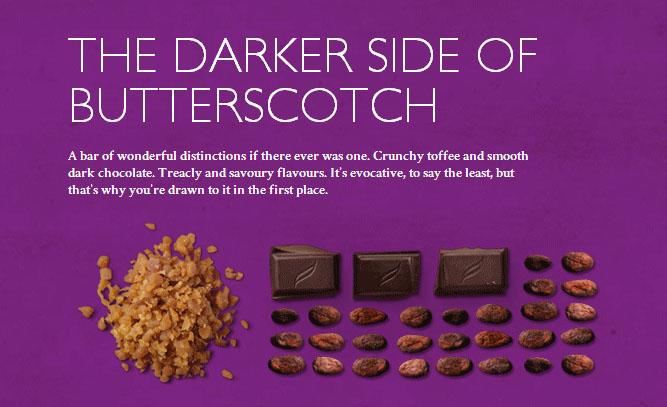 Image credit: Shopify

Optimization for Mobile
The ease and popularity of mobile devices to do online shopping resulted in an amazingly high amount of queries that contributes to lion's share in all Google searches. This makes it mandatory to have an optimized e-commerce store for smartphones to make shopping a comfortable experience that can be done anytime from anywhere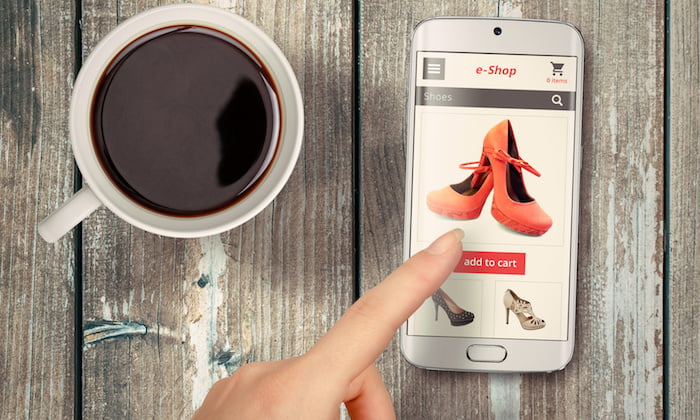 Image credit: Neil Patel

Customer reviews Encourage Sales
Majority of shoppers look for advice before they make up their mind on product and services of their choice. No reviews put the customer in dilemma to proceed with product or not. This mostly results in losing an opportunity to woo customers who are looking for the last push to buy the product.

SEO wise reviews create unique content that is highly healthy for search engine rankings that you simply need to update. Product reviews are a win win situation so you should put little extra effort to collect them by enticing customers with a coupon code or discount. Sometimes, the customer will provide you upon simply asking for their thought on the product.

Leverage the Power of a Keyword Planner for Keyword Optimization
It is very necessary to ensure that keywords you are targeting are the ones searched by your customers and also ensure your website will be good chance to be raked for those keywords.

SEMrush and Google Adwords Keyword Planner are two popular and perfect tool for expansion of your search campaign. These tools will boost your search engine marketing (SEM) campaigns by analysing and recommending the best suitable budget pertaining to particular keyword or campaign.

Improve Website Structure
Your product pages might be perfect for user experience yet it can face problem to get placed at top of the  search engine rankings. It will be really helpful for Google to list your e-commerce site once you make sure the web pages are making sense.

You maybe interested in the following :