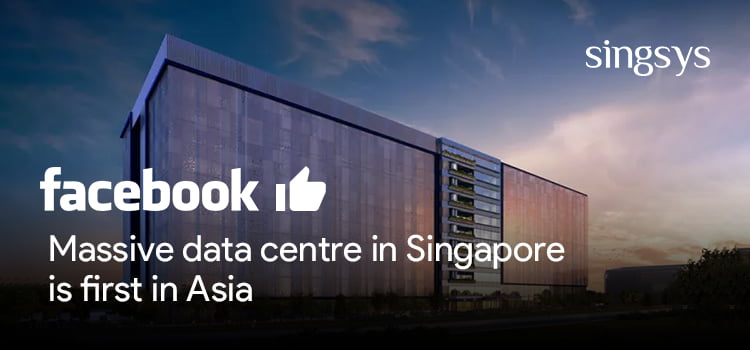 Facebook officially announced its first data center in Asia at Singapore and is determined to make it operational by 2022. It is a moment of rejoice for Singaporeans as 1.4 billion SGD data center in Singapore will create huge job opportunities. Support from government bodies, highly skilled workforce, strong infrastructure (large-scale fibre connectivity) and being the fastest growing internet market in the world made Singapore first choice of search giant Facebook over other Asian metropolis.
Facebook building its first Asia data centre in Singapore https://t.co/UZMpTJiZnw by @eileenscyu

— ZDNet (@ZDNet) September 6, 2018

The majority of the job will be generated as technical staffs, culinary, logistics staff and security Mr Jay Parikh (Vice President of Engineering at Facebook) finds Singapore as one of the most vibrant and modern technology hubs in Asia.  It will not be an ordinary building but a humongous architecture with 11 stories spanning across 1.8 million square foot in Tanjong Kling.
The aim of this advanced data center creation is to ensure Facebook user receives the highest level of seamless service. This data center will help in addressing the concern of the exponential increase in the use of HD video files by Facebook users by handling user data in a smooth manner so there is no room for downtime. It will also help bring the Facebook apps and services easily accessible to users.

Another interesting point about the giant data center is the usage of liquid cooling technology to ensure power and water consumption is minimum.
Mr Chan Chun Sing (Minister for Trade and Industry, Singapore) during the groundbreaking ceremony for the Facebook data center mentioned in his speech, this size of investment in Singapore is like a dream come true. He believes this step by Facebook in the digital realm will help Singapore move over the geographical constraints is a "significant milestone" for the country.