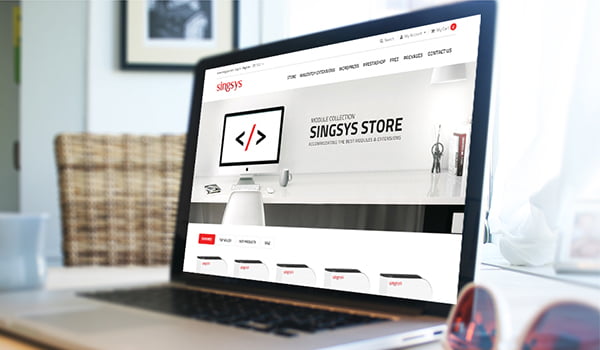 Online products and service provider, now have a leading online marketplace known as SINGSYS STORE , where they are given the facility to avail Magento extensions, WordPress plugins and Prestashop modules on behalf of customers' reviews, absolutely free of cost and on premium, no hidden charges apply.
The store is powered by one of the leading IT companies in Singapore called Singsys Pte. Ltd . The online marketplace powered by Singsys Pte. Ltd has been launched with the aim to help online business owners grow their business rapidly and effectively. Starting from heavy Magento customization to complete e-commerce to ERP setup to light weight Magento setup for heavy traffic web store, SINGSYS store is designed to do it all for its customers.
One of the chair person of Singsys Pte. Ltd says, 'We, at store.singsys.com, are sincerely committed to complete customer satisfaction. Our experienced and skilled professionals works dedicatedly to fully understand client requirements and cater to them with utmost efficiency. Not only do we assist our customers in choosing the right product befitting their business requirements, we are also committed to providing exceptional after-sales service. We make it a point not to leave our customers unattended at any point of time even after we are done selling them our product. Our trained team of customer service executives are ready to provide all kind of assistance and support to our esteemed customers whenever they need.'
Singsys Pte. Ltd works to serve as a centralized solution to all kind of custom website design, iPhone, iPad and Android development needs. They work with an expert team that's experienced and skilled in creating a perfect blend of outstanding design, advanced technology and progressive values to craft websites and mobile applications that are best-of-kind in the industry.
At present, besides providing web design and mobile app development services, Singsys is all set to establish its presence as one of the leading provider of e-commerce solutions based on Magento, PrestaShop, VirtueMart, WP-e-commerce and UberCart, with their e-commerce store store.singsys.com. This high-end store has been designed with a view to solve problems such as usability navigation, catalogue management, order management, product presentation, SEO optimization, promotions, shipping, user experience etc.