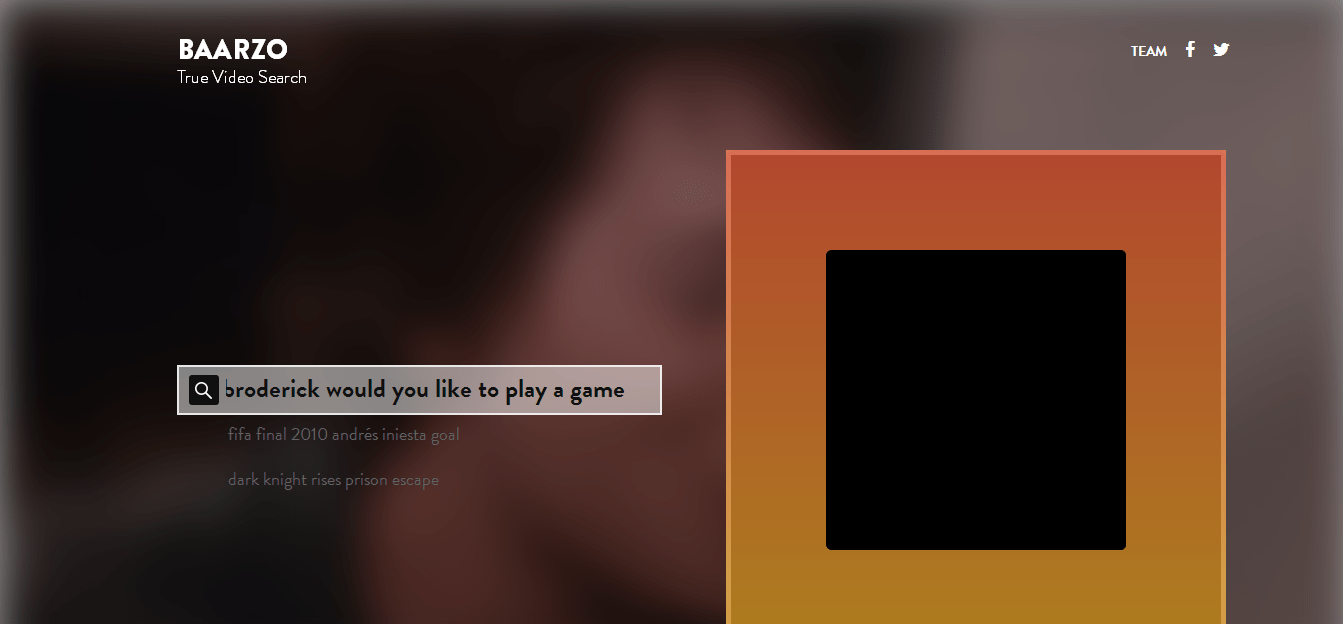 Google reportedly has acquired Baarzo, a video search startup by IIT Guwahati alumini.
Baarzo is understood to be a 'true video search' service, as it describes itself on its page – "Baarzo has built a video search engine that actually scans video to find specific content. For example, you could search through the NBA video archive for every Kobe Bryant dunk against the Spurs, or scan the Movies folder on your laptop to locate every clip of your child blowing out birthday candles. Baarzo lets you find and share moments like these with a simple swipe."
Both the companies, Google and Baarzo have declined to comment on the acquisition. "We don't comment on rumors or speculation," Google told Tech Crunch.
Barrzo is a video search engine that searches for videos, scan videos content to find specific events suchas a touchdown during the Superbowl, slam dunk in a basketball clip or a particular song during a two-hour concert.
Baarzo's description of its technology on its website, ""Unlike Google or YouTube searches, which only evaluate the text around the video, the Baarzo search technology actually analyzes the video content, recognizing hundreds of thousands of objects and millions of faces and locates the precise moment in the video when the search objects interact in the way you had specified," the website reads." Baarzo team is made of experts from Stanford, Berkeley, Princeton, UIUC and IITs and is funded by "leading" Silicon Valley investors.
Last month Google has acquired mobile service company Divide (Formerly known as Enterproid) that allows organizations to manage smartphones that consumers use on the job.