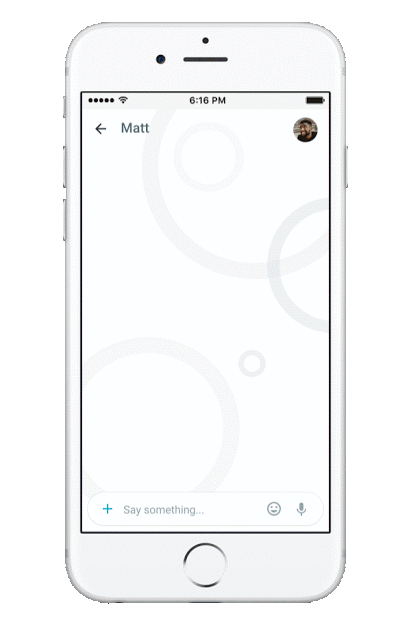 Google Allo is an app that will guess, which seems to impress . At times we have felt the need to do few other important task which break our conversation for a while. Google Allo app not only resolves this issue but also let you express yourself uniquely over the chat like respond without typing still in your personal manner, squeeze font size ,use sticker or image annotation. Following are few striking Allo features.
Google Assistant
The Artificial Intelligence behind this feature enable users achieve tasks with ease. This task could be locating a salon and getting information for nearby salon is as quick as typing salon.
Smart reply
This is most striking feature whereby, while chatting user gets the flexibility to choose from situation specific accurate replies to carry forward the conversation. Based on usage allo suggest smarter replies that displays your personal taste. Interestingly App is capable to recognize images and build suitable reply around it
Incognito mode
User privacy is major concern for any app to get huge acceptance. Expiration date feature address this concern by fixing a time for chat deletion. User can go incognito to disable app from keepin back any history at all.
Stickers to express all
Variety of stickers that stick to every possible situation gives you freedom from writing a long passage as you can just choose an appropriate sticker and make your reply more appealing and engaging. User can also scribble a photo before sharing adding personal touch to the image.
User Interface is galvanised with appealing color fonts and icons for vibrant look and feel. For security freaks Google claims  Allo to be an end-to-end encryption so that absolutely  no data trace are left on their servers.
This video By Google itself will make you love this app even more have a look –
News Source: Google Blog