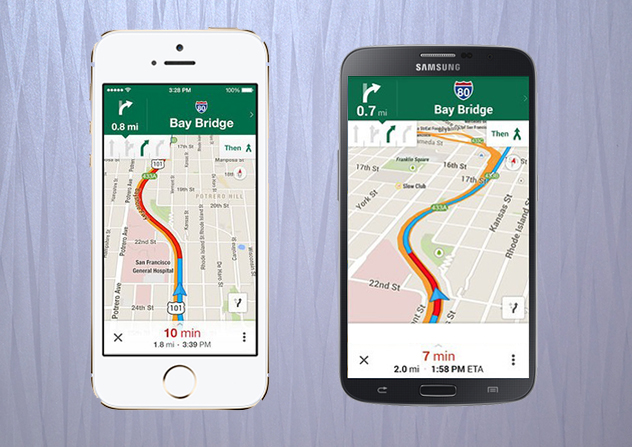 Google Maps update for iOS and Android brings an update today with offline support, lane guidance while travelling, Uber integration and much more. So, now you can start taking advantage of the latest updates in Google Maps while traveling to your favorite destination.

Major Updates include:
Lane Guidance-
It includes the lane guidance while driving as Google Maps will now suggest you lane you should stay in or move. It features the voice guidance and step by step navigation to suggest the best lane to you for your route or destination.
For now, the lane guidance feature is available only in the US highways and local roads in major metropolitan areas, Japan's non-highway roads and Canada highways.
Offline Maps-
This update allows you to access the Google Maps in offline mode. Before planning your next trip you can search for an area in Google Maps and then tap on its place info sheet, When map is available you can select "Save map to use offline," and give your map a custom name, like "Upcoming Vacation." To access your offline map at the time of travelling sign-in and tap the profile icon next to the search box and scroll to see "Upcoming Vacation" map.
More Filter Options-
Google Maps brings new filter for you using which you can search for your favorite restaurant, hotel, and bars and can filter them by opening hours, price etc.
Uber Integration-
If you have the Uber app installed in your phone, you can compare your route with transit and walking directions directly from Google Maps in some cities.
You can also explore your next vacation destination simply by tapping on the place card to view the 'Street view' of the place.