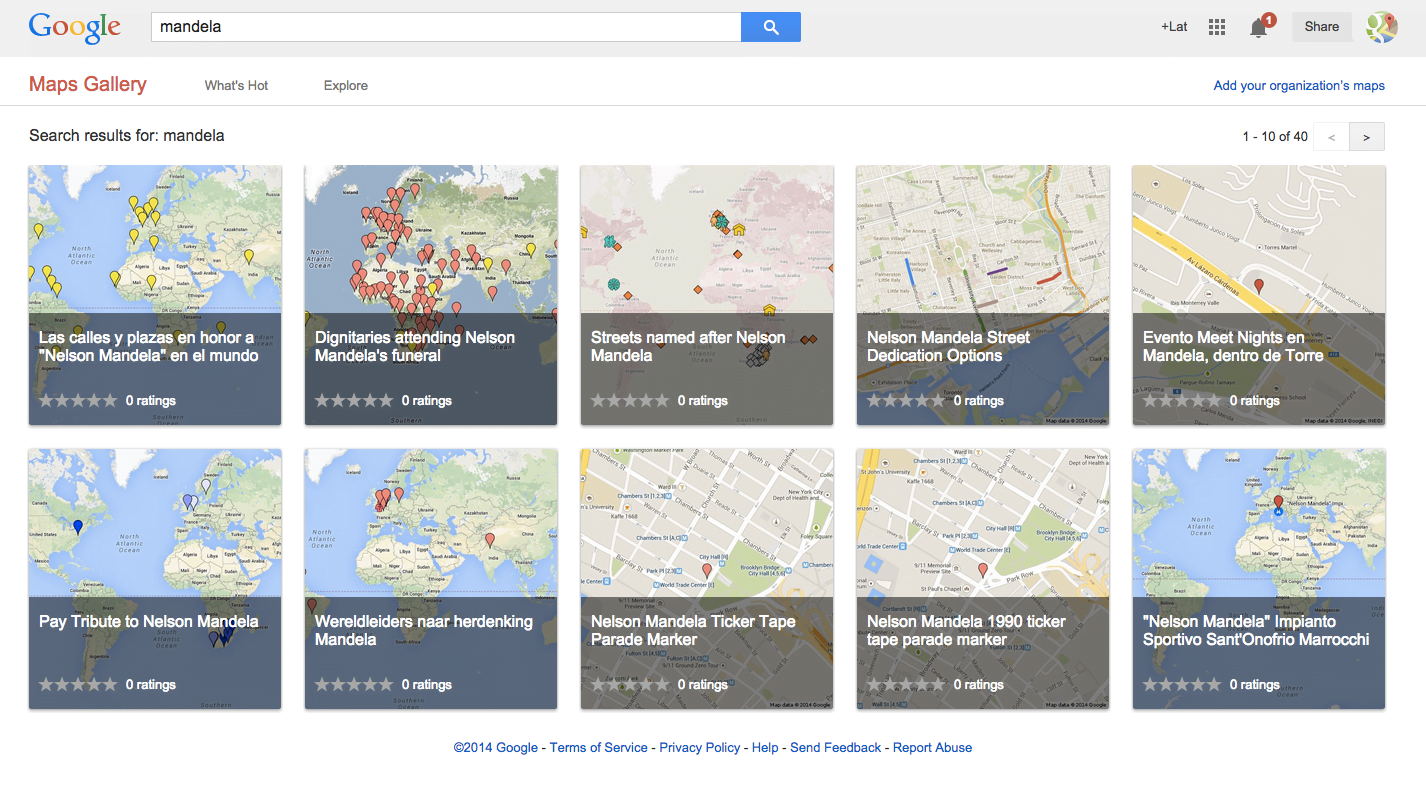 (Image:Google)
Google announced that it has upgraded Maps Engine to 'My Maps' allowing users to create and share their own customized maps on Google Maps.
Using Google My Maps, user will be able to add description, images, interactive icons and place details and then share them with your friends in Google Maps. The users who have previously used My Maps in the past, Google will be allowing them to upgrade now.
Google wrote: "If you've already been creating custom maps with classic My Maps, today you can upgrade all your content to the new My Maps, and enjoy these new options. You can import spreadsheets, easily include images and YouTube videos, and organize your locations and routes however you want.
By the end of this year, all maps created in classic Google Maps will automatically upgrade to the new My Maps, but to get started right away, open up the new My Maps and "Upgrade now," then check out the tour—found in the settings menu—for tips on creating your own custom content."
In the Google support page there is some description regarding this My Maps: "Just like with classic My Maps, you can save places, driving directions, add photos and videos, and more. But it also has new features:
1. Share your map like you do a Google Doc.
2. Use different colors to make parts of your map stand out.
3. Label your features directly on the map.
4. Import locations from a spreadsheet.
5. Organize your places with layers.
You don't have to do anything to get the new My Maps. Your maps will be upgraded automatically. If you don't want to wait, you can upgrade your maps now."
Google has also updated the My Maps Android app on Google play store here.