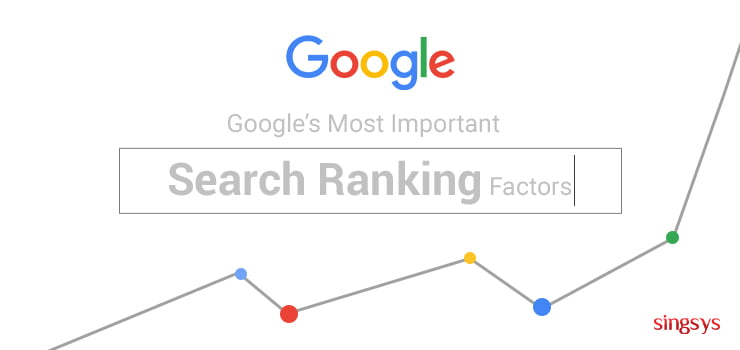 Search engines act differently each year. Google is also gaining more access to big data after through analysis of search results soon google algorithms will be as smart as human. In past when there were universally acceptable ranking parameters that were applicable to all types of websites hence, very important to dictate the final ranking positions. Today these factors seem to hold value but very vaguely,
Lets explore these 3 factors in depth
1.Relevancy of  Content
Ranking high in SERP is very tricky than before a usual article of 500 word with high number of keyword is not expected to stand out. It is recommended to align your content strategy with your marketing vision in order to deliver most appropriate variations of content that caters to every category of your target audience.
You should choose a search term that includes entire subject area  which can further be  adjusted to user intention easily. Crafting of content should be done after comprehensive research on all relevant horizons to not only engage as well as educate your user.
Implementation of this approach will fetch you regular readers who would love to read your every next update. When the amount of such users will increase it will be reflected in terms of high stable rank for multiple keywords that are relevant to your website
2. User Signals
User behavior when measured across various important parameters decodes every bit of information that google consider highly valuable. These factors include bounce rate, time on site and click-through rate
Even though top three search results enjoys the highest engagement rate but also, users scan titles and descriptions before they click. This makes click-through rate quantify how well crafted your title tags and meta descriptions are.
Bounce rate tells is the content filled with sufficiently engaging  stuff to pause the user for good amount of time who arrives on your landing page. Generally when content is not readable, webpage is completely different from what user is looking forward or design of page is outdated in either of these scenarios it is quite natural user will switch back to result page to try for next search result. Amount of time user spends on your site indicates google your efforts to engage user on behalf of your users.
3. Mobile friendly
Mobile is Google's favorite as mobile devices have fetched it more searches than desktop which has made investing in mobile important as well as necessary. It is therefore important not simply do mobile but do mobile right. Google recent mobile first indexing update is indication of new direction in which SEO is heading. I therefore, strongly recommend you to optimise your website for mobile before they witness sharp decline in their SERP. You can also view Mobile Usability section under Search Console account to monitor and fix mobile related issues
About Singsys Pte. Ltd. Singsys is a solution provider that believes user friendly and industry ready solution to engage customers and boost your brand online results from a set of certified developers, designers who are expert in optimized utilization of the available resources to align client's idea into a mobile application, web application or an E-commerce solution.