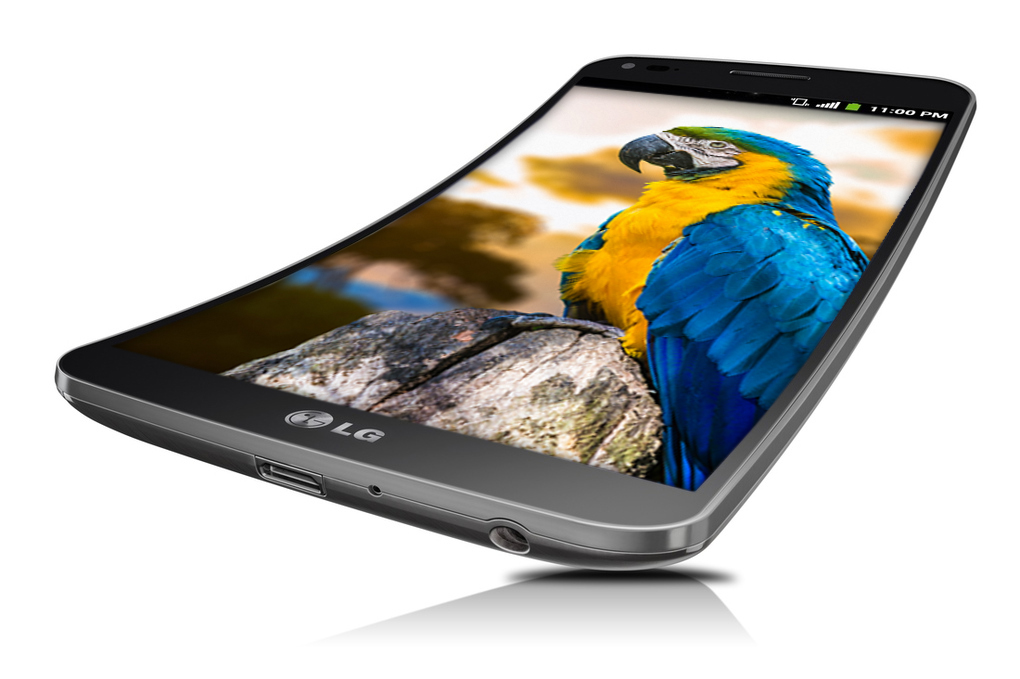 LG G Flex curved smartphone available for Pre-Order for AT&T on January 24.
AT&T, one of the most honored communications holding company in the world announces the pre-order availability of LG curved smartphones on Jan 24 for $300. AT&T customers can start placing their pre-order for LG's curved G Flex smartphone this Friday.
Customers can purchase the LG G Flex curved phone with a two year service contract or they can also make monthly payments on 12 or 18 month plans. The exact shipping date of this phone to customers is still not confirmed by AT&T.
"We're proud to offer the LG G Flex, our first smartphone with a curved screen, in the U.S. and add the device to the nation's most reliable 4G LTE network," said Jeff Bradley, senior vice president – Devices, AT&T. "We offer smartphones and devices to fit every lifestyle. There's nothing quite like the LG G Flex to enhance viewing video and images. The unique design is great when using your thumbs to type a message and at the same time, delivers a great experience for video enthusiasts. Combined with AT&T's premium network, the nation's most reliable wireless service, you have an unbeatable combination of features and value."
LG G curved smartphone is very easy and comfortable to hold with excellent sound experience ever. LG G Flexible smartphone is curved vertically, and it features a 6-inch, 720p OLED display, a Snapdragon 800 processor, 2GB of RAM and a 13-megapixel camera. It is one of the world's flexible smartphones from LG and latest device in LG's premium G Series .
The Additional key features of LG G Flex curved smartphone includes:
1) Processor: 2.26 GHz Qualcomm® Snapdragon™ 800 processor with quad-core Krait CPU
2) Display: 6-inch, (1280×720), HD OLED screen (Real RGB)
3) Memory: 2GB RAM and up to 32 GB onboard memory
4) Camera: 13MP rear-facing, 2.1 MP front-facing
5) Curved Battery: 3,500 mAh (Embedded)
6) Operating System: Android Jelly Bean 4.2.2
7) Size: 160.5 x 81.6 x 8.3mm
8) Weight: 177g