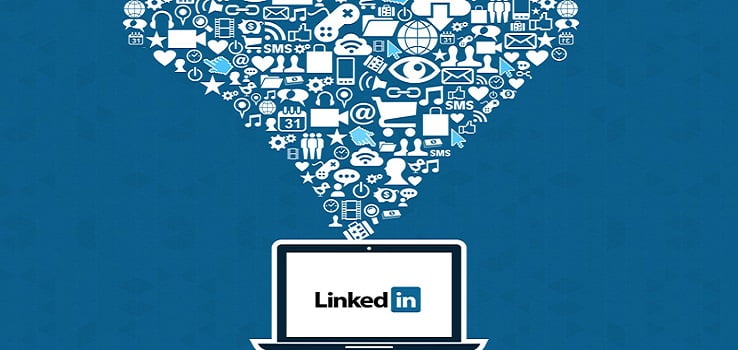 LinkedIn is constantly growing website and has emerged as an efficient business networking tool. It is mostly used for making connections as well as for generating business opportunities. Average income of LinkedIn members is £65k and it is quite rare on other sites thereby, turning LinkedIn into a platform to explore and expand the underlying possibilities of your business domain.
Focusing on following parameters LinkedIn can be used as potential platform to push your business to altogether new heights.
Work on eye catching title
Title is very critical feature of blog which connects the context of blog with message that your blog is trying to convey. When an interesting title is placed on top of content it is most probably going to be shared, liked and commented which, will be further reflected on the LinkedIn feed and visible to all your connections.
Update the profile
It is human tendency to relate with other human instead with business. A completed personal profile that beautifully personalize your professional summary. This can be ensured by including a link redirecting to your blog and website in both the company and personal profile.
Write unique content with engaging approach
A content that best reflects and address the concern of your audience is always preferred. This type of content is possible with understanding the issue and resolving them by providing detailed solution. A writer who can understand his audience in-depth will post strong content that will appeal to readers always.
When is best time to post and when to avoid
The best time to post content over social media is different for different network but ideally it should be posted around noon or early evening. At noon it is more likely to grab the attention of a professional who is trying to go online for some social activity. There is also a time when it is not beneficial to post which is between 10 pm to 6 am which are considered as dead zone for any social media activity
Answer queries
It is a prominent way to drive huge traffic to the blog. The more question you answer with maximum accuracy means you can garner sufficient trust over time. This will help you improving your ranking as a subject expert in the category you answer. Peoples become more aware of an expert profile and will rollback and click on your link to learn more about what else you can provide
At last i would like to conclude that above mentioned tips will help you gather more than usual traffic and boost your business and increase brand awareness