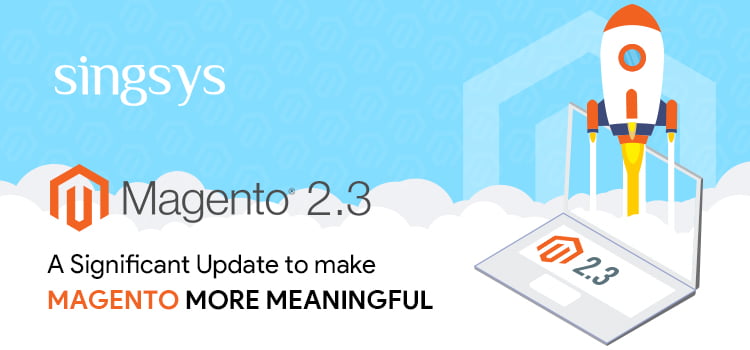 Magento 2.3.0 is here as per official source, with new tools to help merchants fuel their growth while empowering developers to deliver on client expectations faster and more easily.
The most awaited version of Magento is released with lots of exciting features to help merchants empower their e-commerce business by achieving customer expectation quickly and giving a high level of customer satisfaction. The latest version Magento 2.3 will open more avenues for online merchants to sell their products.  

   What makes Magento 2.3 more impactful over its predecessor Magento 2.2.4
There are some significant add-ons that are revealed with Magento 2.3. These features will bring improvement in terms of ease of shopping, usability, and speed. Let us take a dig into exciting features of most anticipated version of Magento in 2018.
Multi-Source Inventory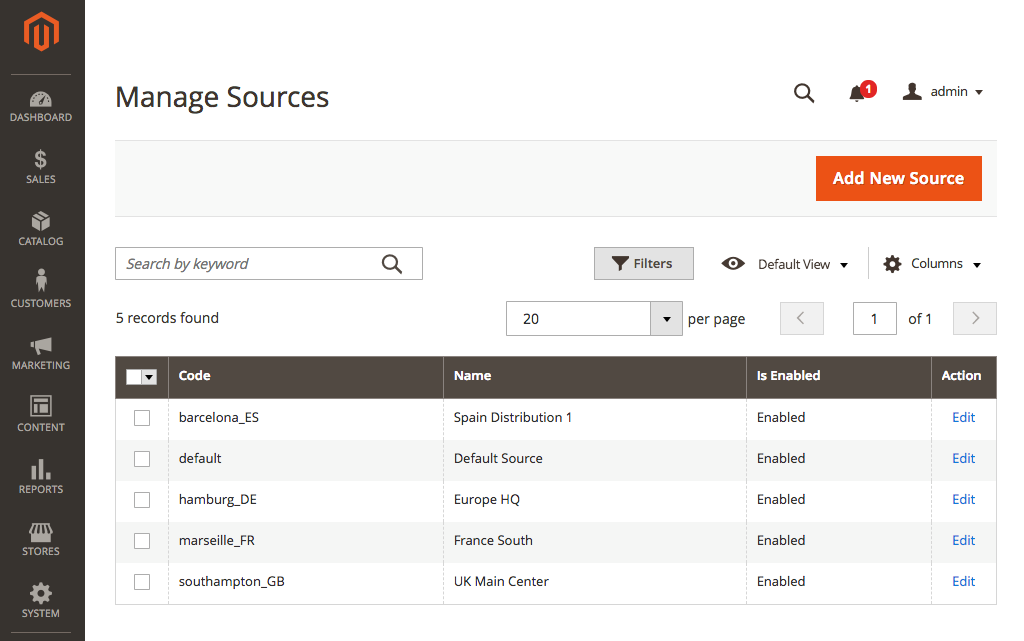 Image Credit – Magento
There has always been a need to manage online store from multiple locations. To address this Multi-Source Inventory will prove beneficial. It will allow e-commerce store owners to easily manage inventory across multiple physical stores thereby boosting operational efficiency. Apart from this merchant will be able to do the below.
Able to track inventory at every source for smooth inventory management.

Able to integrate third-party inventory systems.

Able to set rules for automatically controlling inventory sources based on priority in real-time.
Multi-Source Inventory (MSI) will lead to accuracy in terms of counting and more checkouts that will eventually improve the conversion rate.
The PWA Studio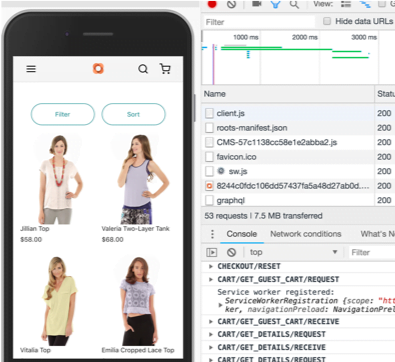 Image Credit – Magento
Progressive Web Apps will allow online merchants to deliver an immersive mobile experience that will delight user and increase the conversion rate. The tools embedded in PWA studio will assist developers to develop Magento-powered PWA in less time and in an affordable manner.
The Page Builder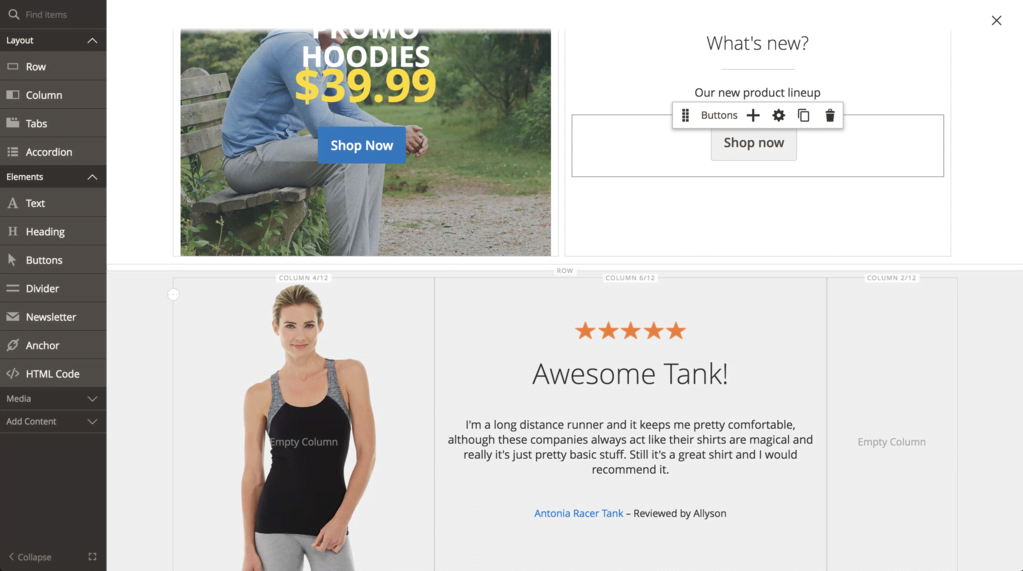 Image Credit – Magento
The concept of page builder is really exciting one as it will bring in an intuitive, drag & drop interface that will easy even for non-technical users to have a better control over the content. It will be easy to create new pages without any assistance from a front-end web developer.
Some More Merchant Friendly Updates
Other than these awesome features that are available in Magento 2.3 few more minor yet exciting updates will also be featured in Magneto 2.3 are following.
Magneto Shipping – Expansion on a global level and support for new fulfilment options.
Graph QL – Helpful for developers to quickly query particular data element from the APIs with a single request.
Declarative Schema – Allow the magento developers to declare final database state and let the system adjust to it automatically without doing unnecessary operations.
Security Tools – Elimination of fake logins using two-factor authentication and ReCAPTCHA
Magento is well accepted as one of the most meaningful ways that are shaping the e-commerce industry for more selling and better customer experience. Hopefully, Magento 2.3 will ensure the gap between merchants and customers can be easily traversed.
You may be Interested in Following: