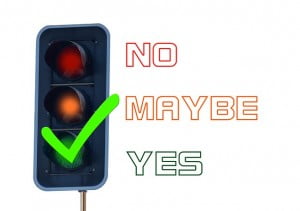 After long hold up and tenacious improvement work, redesigned variant of Magento structure, adaptation 2.0 is launched for users. It is a sure advancement over the earlier version on many accounts and we think it is worth implementing.
If you are the owner of an eCommerce store, you should be wondering whether it is helpful to update your business to the recently launched Magento 2. This write-up talking about the latest updated version of the ecommerce framework that will help you make up your mind.
Keep in mind these some points when you are going to launch Magento 2.0 Extensions. Points are mentioned below in the text –
Survey the Landscape

Learn about the Technical Guidelines

Pass the Reviews

Be Relevant

Full-page caching

Neat checkout process

Reducing 3rd party dependency
1. Survey the Landscape –
As you organize extensions to port to Magento 2.0, overview the landscape to recognize ranges of chance to extend your business. Make certain to see what's as of now accessible on Connect and assess the gaps.
Some additional information about Landscape via our professionals –
Explore to Magento Connect and hunt down the current solutions that might be advantageous for this situation. Completely check the usefulness of the extensions and it might be that some specific features and functionality are missing in the current version. Frequently, customers come to us saying that they found an extension that does not have any specific usefulness and they inquire as to whether we can include it. Listen to such requests and it may be a great help in considering the thought for another extension.
» Checkout Some Cool Free Magento Extensions Here
2. Learn about the Technical Guidelines –
Learn more  about what is needed to build, package, and submit a Magento 2.0 extension.
3. Pass the Reviews –
As part of the Magento Marketplace submission process, each extension or theme will go through an automated Technical Review for plagiarism, security and code standards. The manual review will also check that the expansion offers true functionality upgrades to Magento merchants.
4. Be Relevant –
Be Relevant and Differentiate Yourself From Other Extensions.
5. Full-page caching –
In the last versions, each time a page is stacked the server is required to perform a repetitive procedure of running database query. Be that as it may, in the updated Magento eCommerce platform the pages are developed on a 'static file system' and it enhances page loading time to 1 to 2 seconds. Your pages are likely to load faster even for huge database size. It is a great change from the earlier loading time for non-cached pages were 5 to 10 seconds.
6. Neat checkout process –
Very nearly 80% of current Magento websites have worked after enhancing checkout process in one form or another. In Magento 2 visitor registration is assumed. The upgrade version has removed the step of selecting the credit card type every season of procurement. New Magento will be able to recognize a credit card from the first digit of the card such as – 3 for Amex, 4 for Visa etc.
7. Reducing 3rd party dependency –
Numerous elements for which merchants used to depend on 3rd party solutions, for example, RMA, Admin logging, blessing registry, advanced customer segmentation, personalization, and more has been incorporated into the enterprise version.