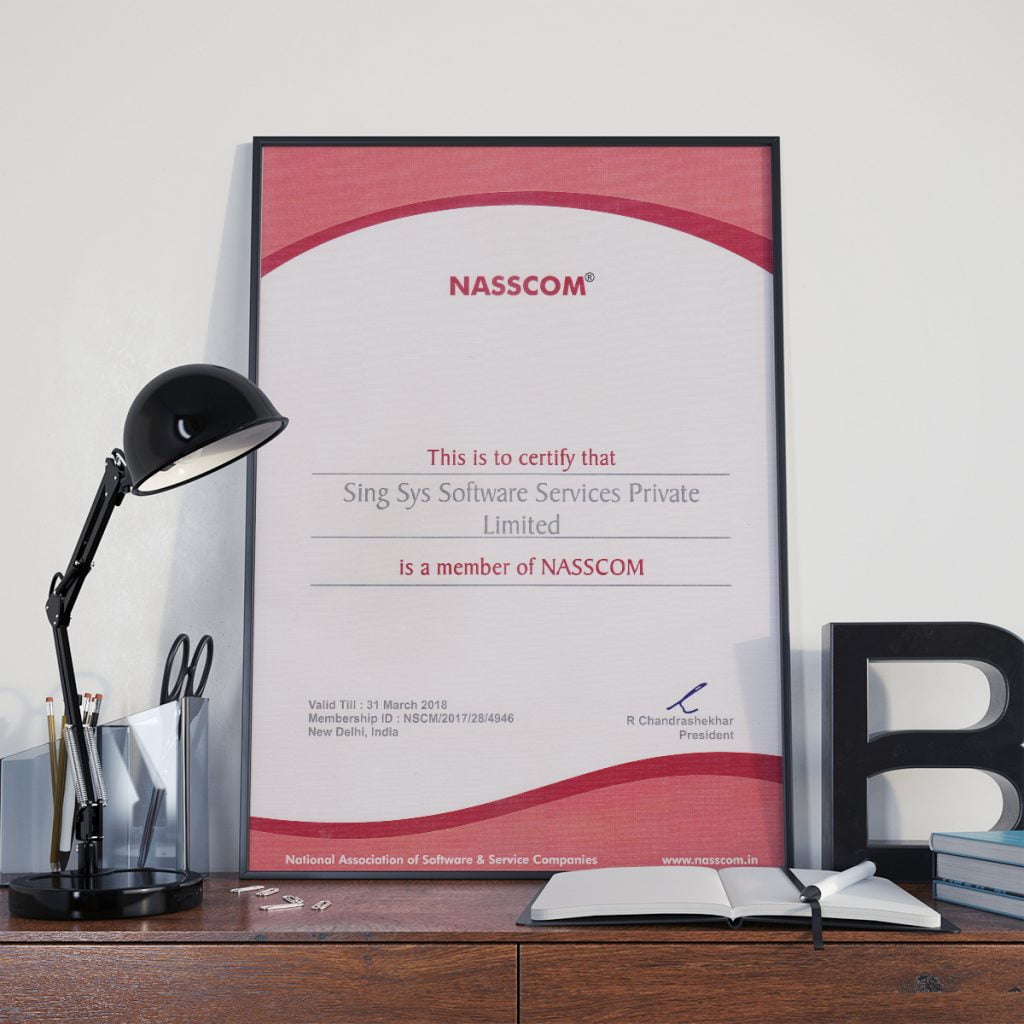 Singsys is a proud registered member of NASSCOM (National Association of Software & Services). Nasscom is responsible for making policies Indian IT sector and is the key force behind driving thought leadership in the various dimension of IT for more than 25 years. Their focus, efforts and dedication towards the national information technology help in establishing members as true representative of the industry.
Our membership is no less than a milestone achieved that truly replicates our team spirit and discipline and coordination. It will be our platform for global networking and brand cultivation in an advanced format.  We are excited to participate in a trade lead on behalf of our entry into NASSCOM's member database. This membership has realised us about our responsibilities as an experienced and successful IT firm and will allow us to assist ambitious startups by providing them key insights about industry's best practices.
Singsys is now a step closer towards exploring industry trends, insights about global trends impacting IT sector as well as compete with global IT giants. This way we are also a step ahead of our competitors. Another interesting thing about of association with Nasscom is a way to fulfill our desire of mentoring young talents from college on behalf of who are keen on shaping their career in IT industry. NASSCOM's foundation skills programme will be a good experience as well.